We took a quick trip to Pasadena over the last weekend in March. We stayed in a super cute Airbnb in South Pas — a "mid-century modern retreat" as described by the owner. It was a very comfortable (but not fussy) place and a great location right on the border of Pasadena and South Pasadena. We enjoyed their cool bookshelf complete with a copy of Eat: Los Angeles from our friends at Prospect Park Books.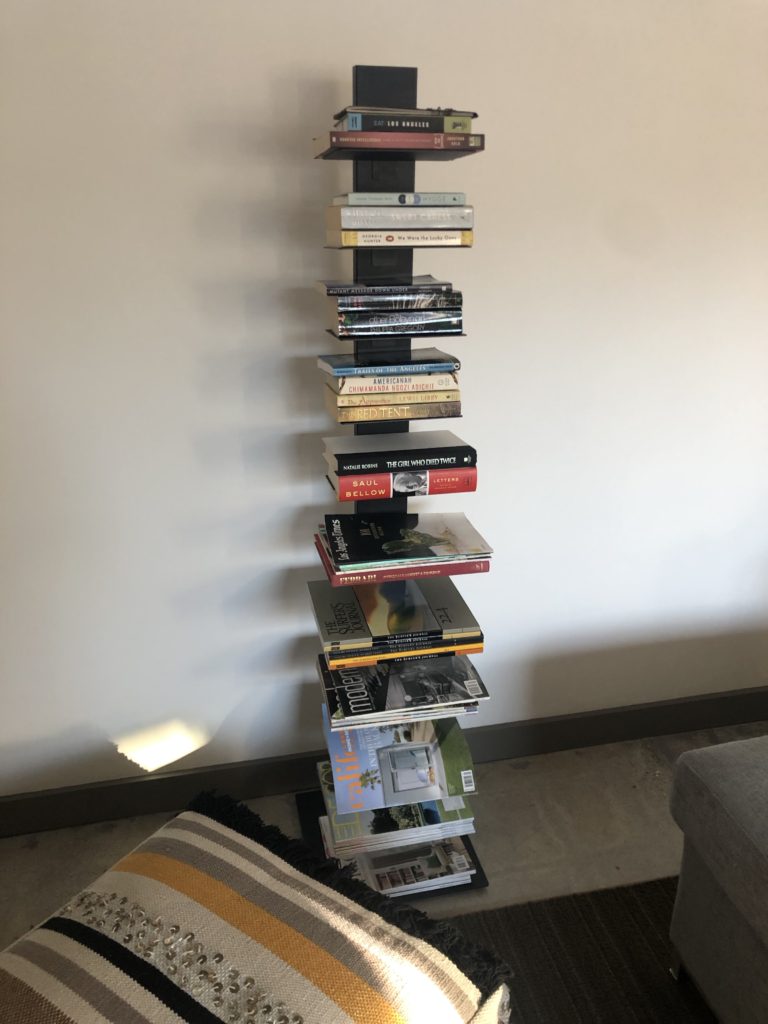 On Saturday we rode our bikes around town to check things out. Ezra commented on how pretty the streets are with all the trees. We rode by our old apartment on Bank Street and Bruce pined for a Hi Life burger and told the funny story about his haircut at Zen 2000.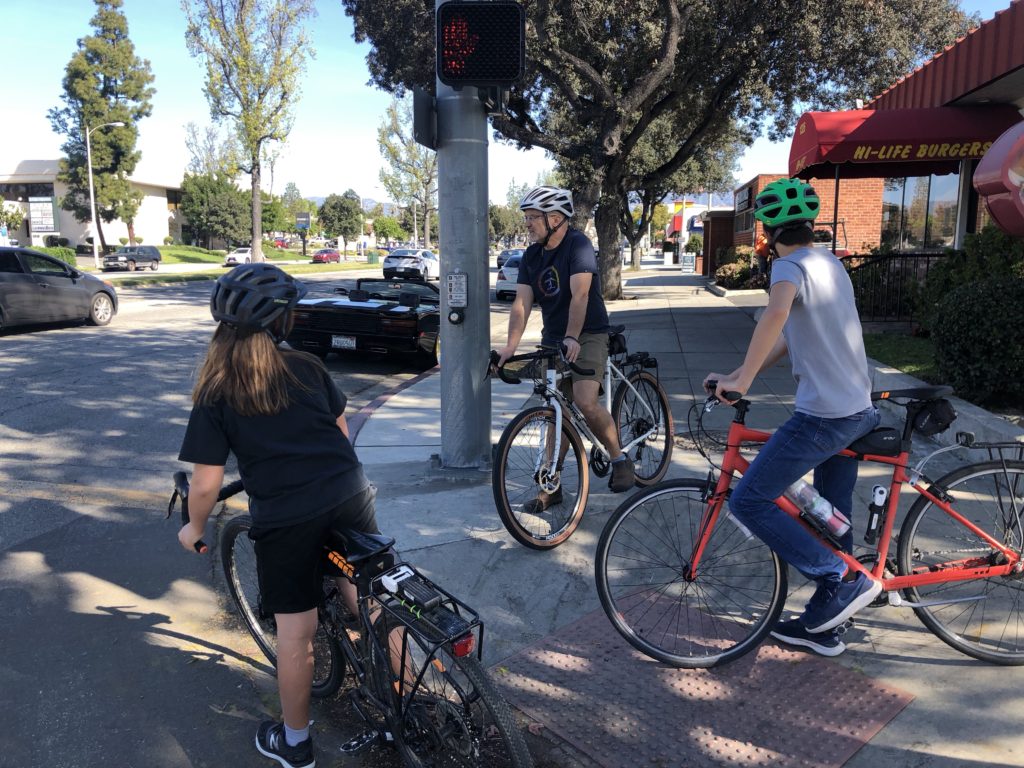 We used up all the bike parking wherever we went.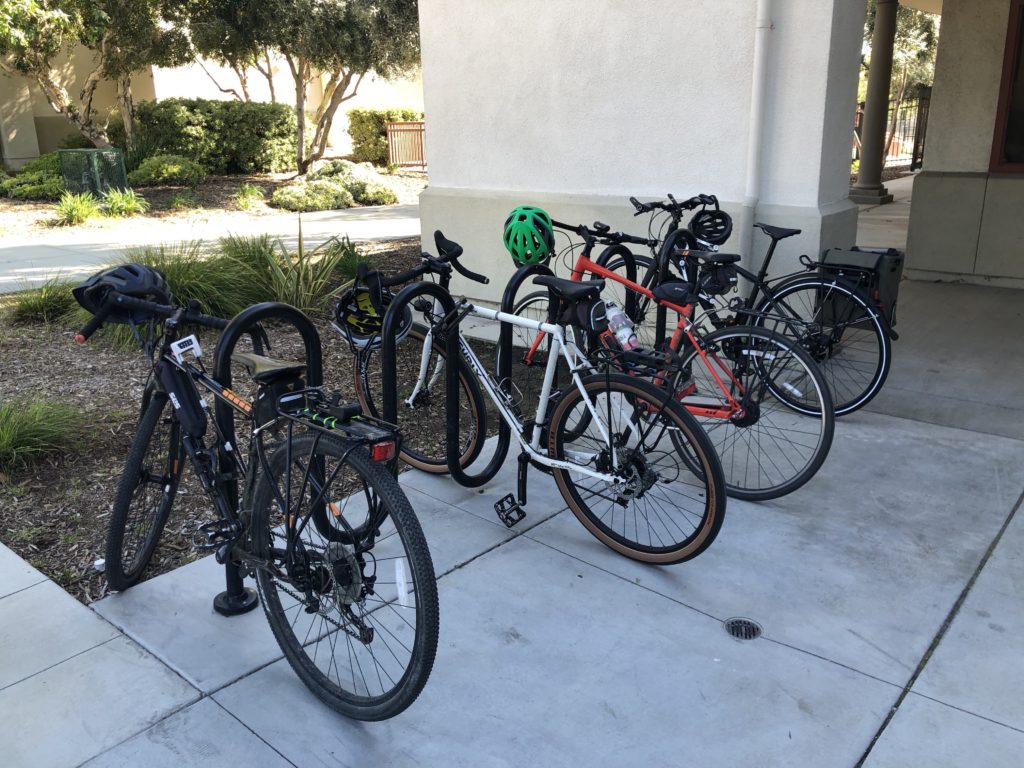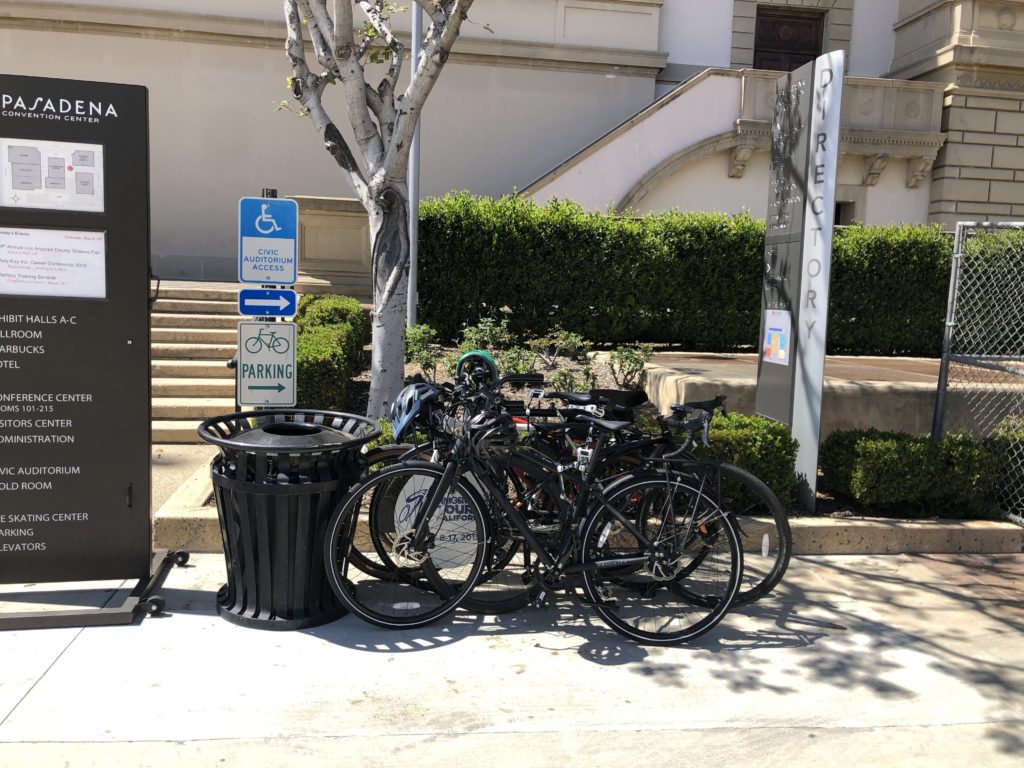 We were pleased to see some actual bike lanes (and that Pasadena drivers were courteous passers).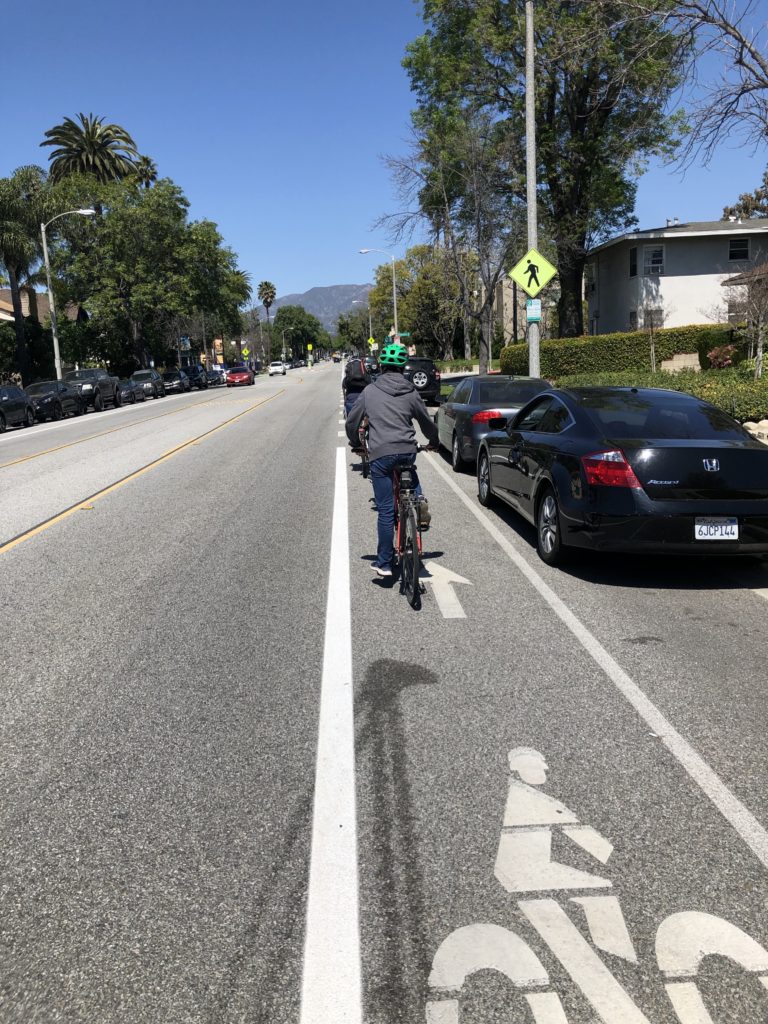 And tried out the new (tiny) stretch of a dedicated bike path in South Pasadena. Hopefully it will be expanded because it was nicely done.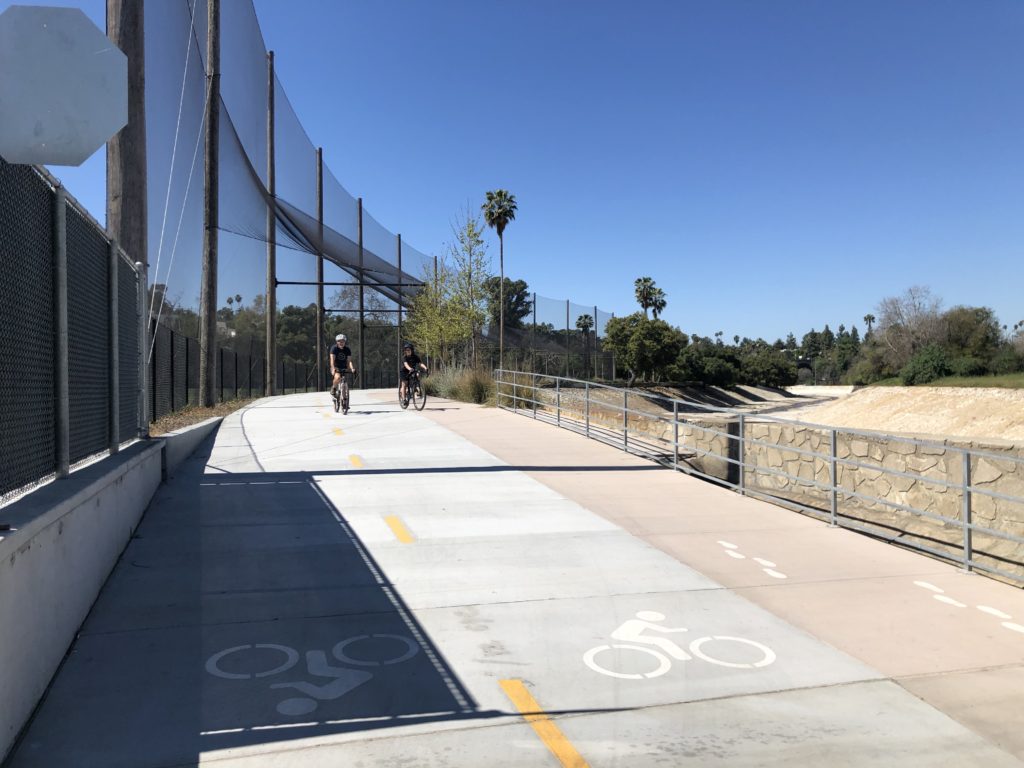 We met the Finley-Knockels for ice skating and chatted away the afternoon. We all agreed that the scenery at the Pasadena rink is much better than Redwood City.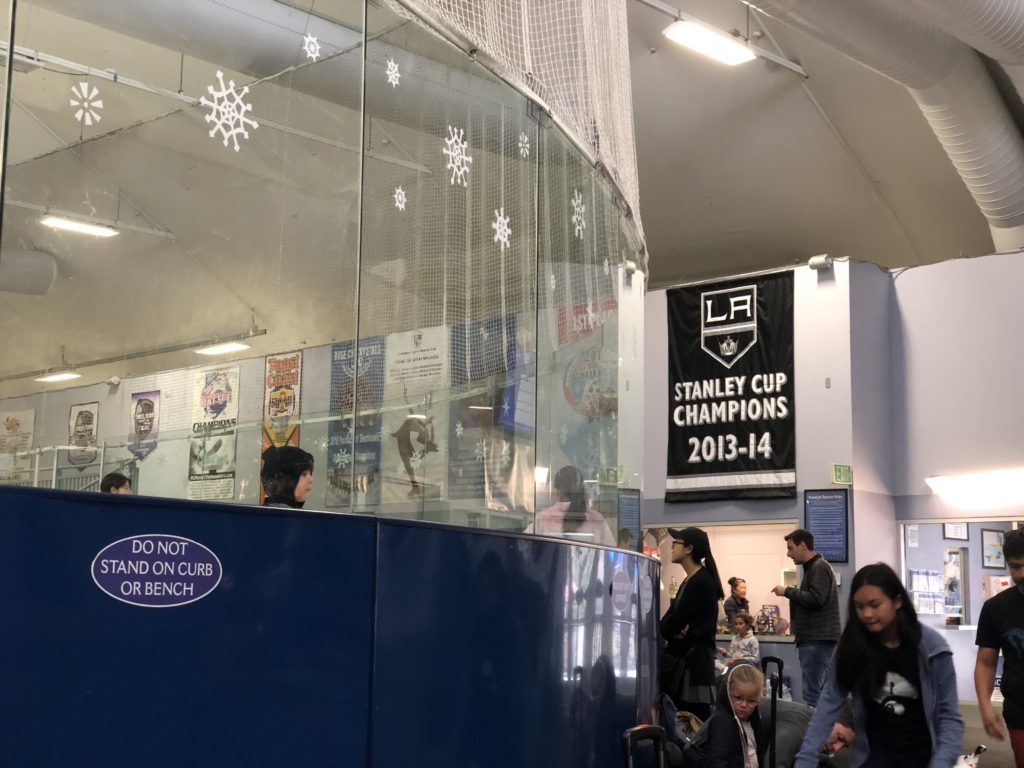 We had a great Zankou Chicken dinner at the Bannings. Great, as always, to spend time with them.
The next morning I sneaked out for a short walk and enjoyed the gorgeous blue sky and the wildflowers at Arlington Garden. Fun to see Cottage Coop again too.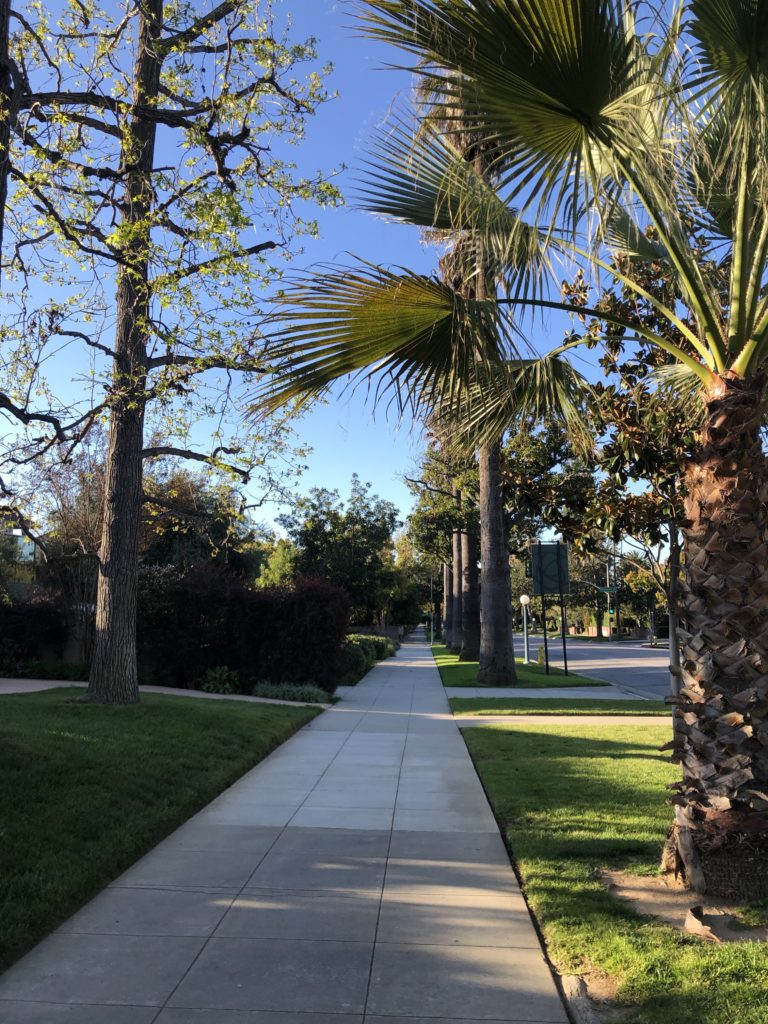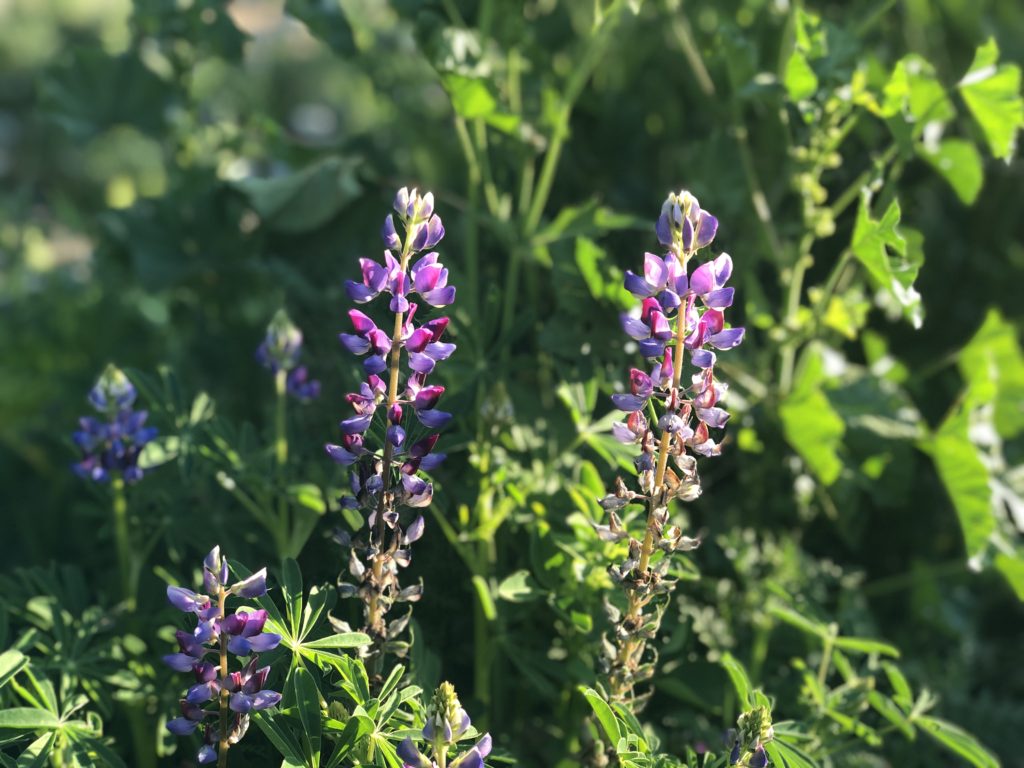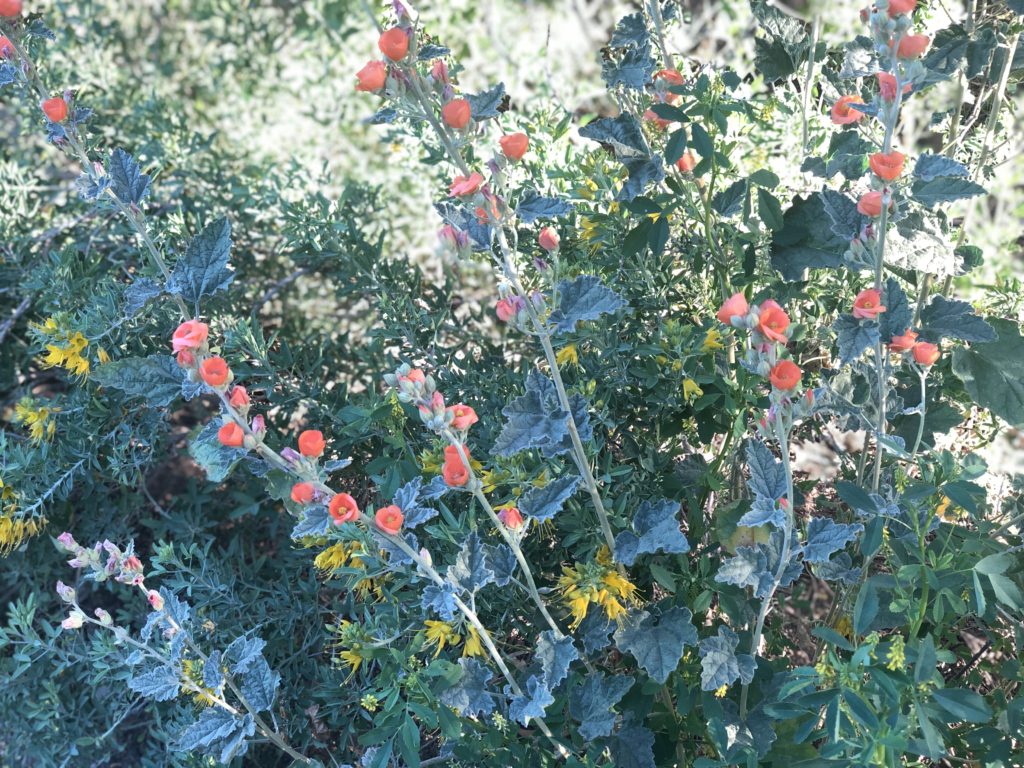 It was great to pop into town; we only wish we had time to see more friends.