Finn and four of his Black Starts teammates played in a just-for-fun 3 on 3 tournament on December 20th in San Jose. Their team was The Angry Elves, and one of the dads got elf hats for them and made "uniforms" out of t-shirts. They played three half-hour, cross-ice games and were thoroughly exhausted afterwards. It was a cute group of kids and the parents are all nice so it was a great evening.
Here they are in between the first and second game. From left to right, Robert, Finn, Mikala, Bubba, and Jack. (The moms of the two boys on the end were much more on it with the hats and stuffed them to make them stay up.)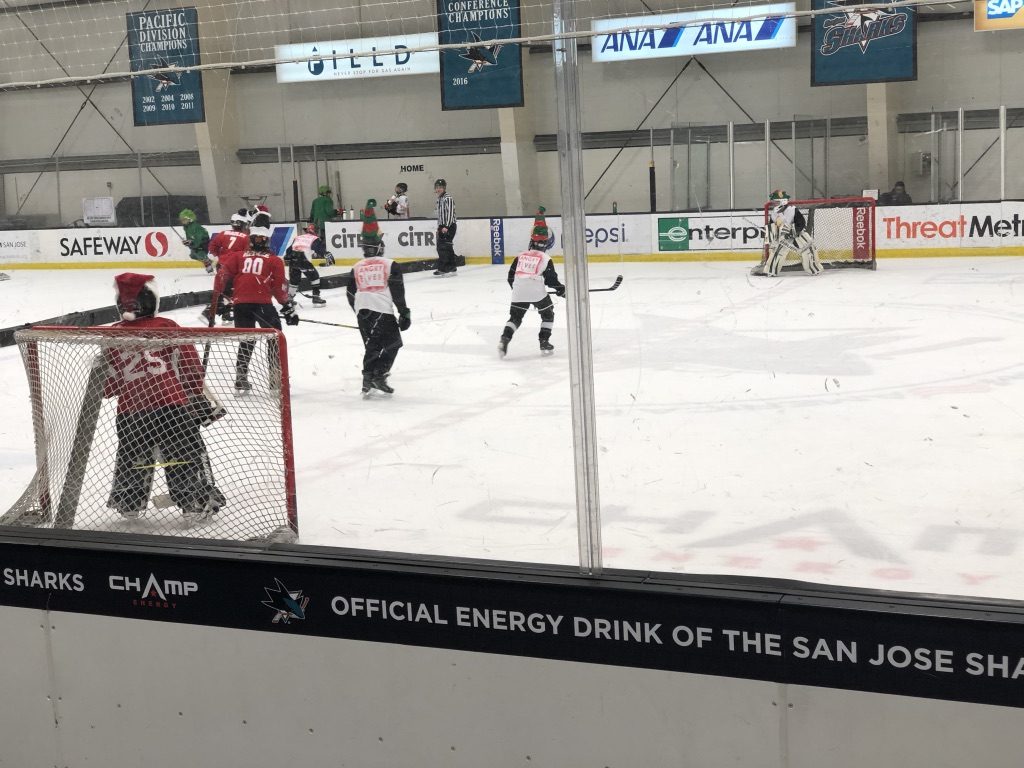 Mikala's mom bought them a pizza after the last game, which they inhaled.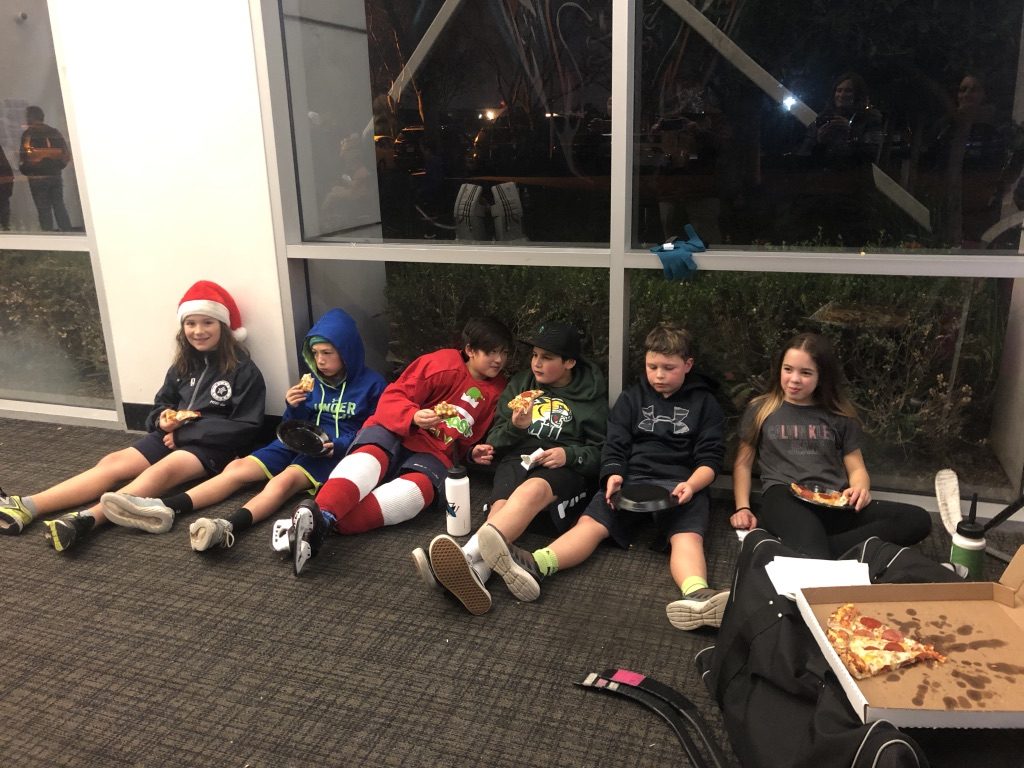 It was a nice send off for the Christmas break before games and practices start up again after the first of the year.