Finn did his first week-long goalie camp the week after we got back from Laguna. Busy summer for him! I don't have a lot of pictures since it was a drop off situation, but here's one of him and two of his goalie friends heading in for the day.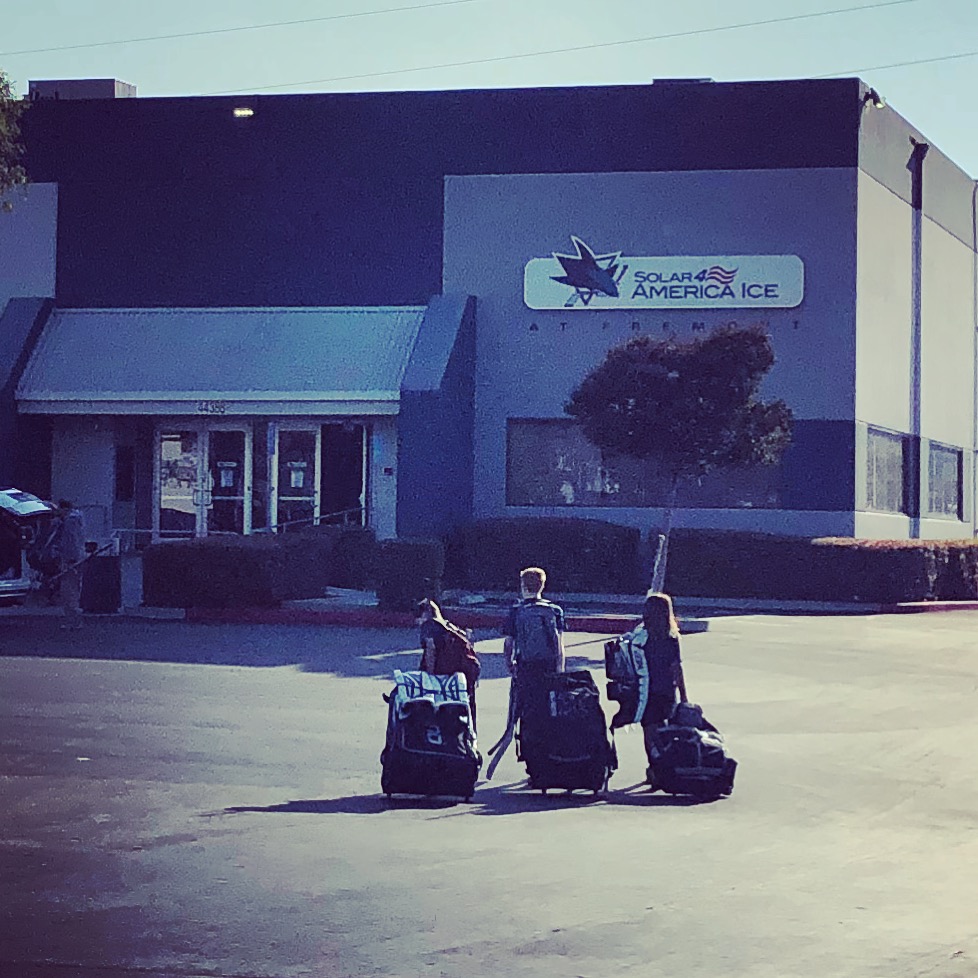 Here he is after the first day on the ride home.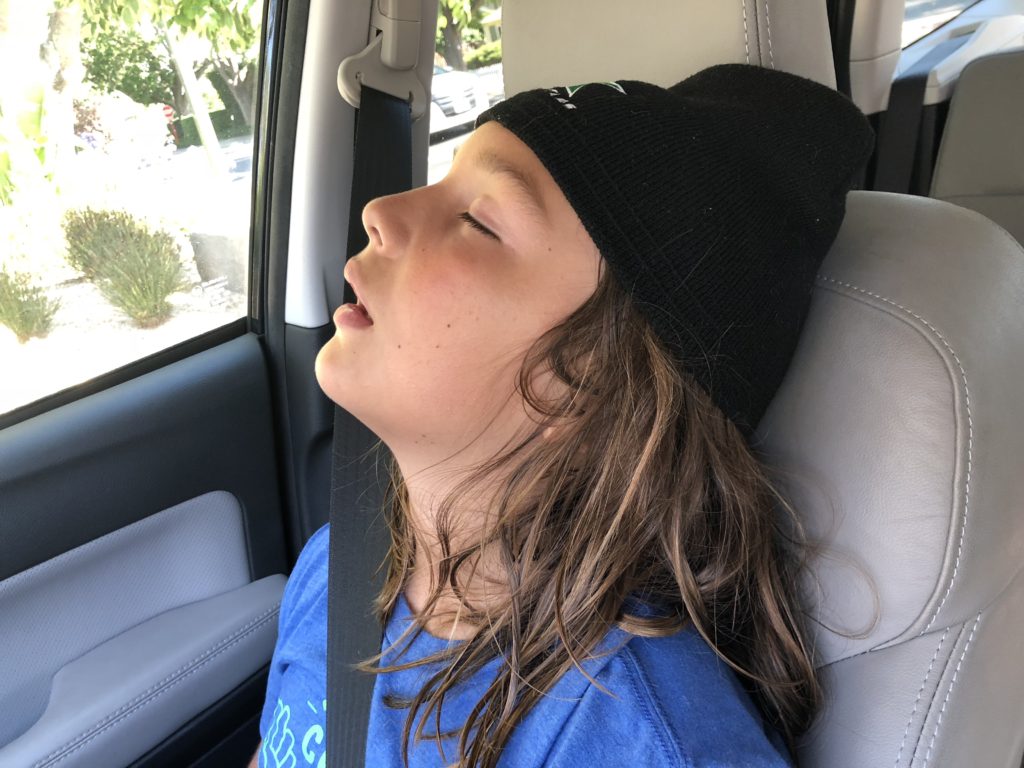 It was a very exhausting camp full of drills, both on and off the ice. On the last day they had a scrimmage with the players from the regular hockey camp that was also going on. There were so many goalies that they had to take shifts, and the extra goalies waited in the penalty boxes.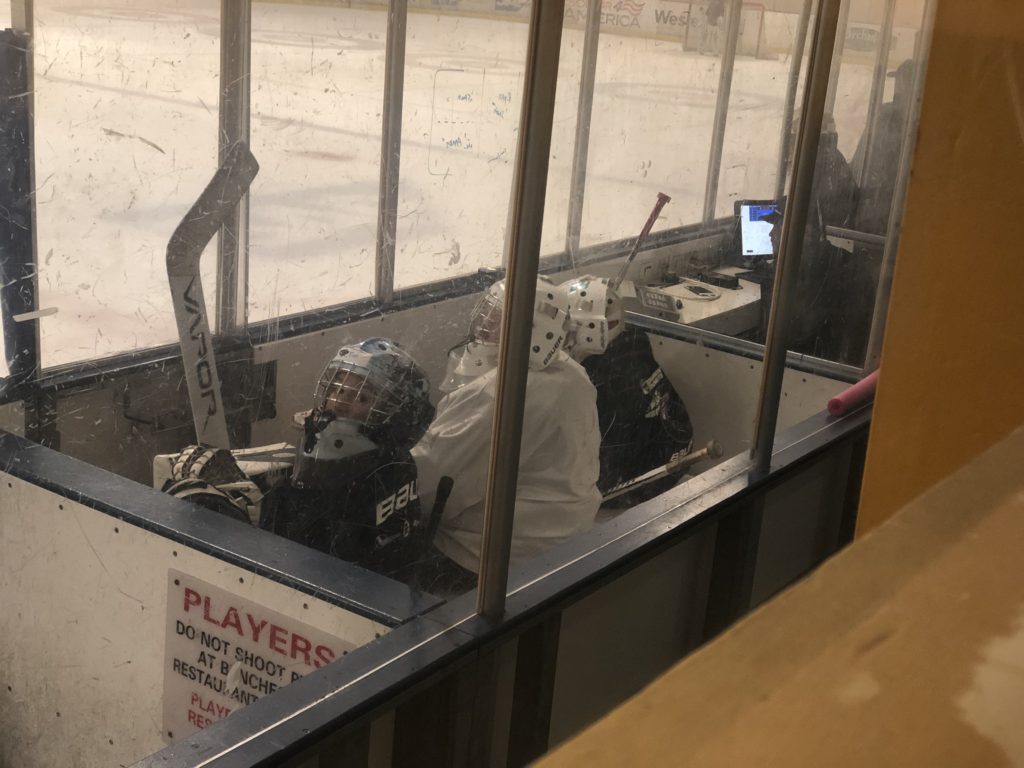 I think he had a pretty good time. Here's a photo of the whole bunch. (Finn barely made it into the shot in the far right corner.)