On the last weekend in June, we traveled to Pasadena for Erin and Rikki's wedding. We got in late on Friday night, found our AirBnB in Altadena, and pretty much crashed. I got up at a not-too-early hour to have an in-person walk with Cari. It was a very Pasadena walk — two different film crews and the beautiful yards and architecture that I miss so much.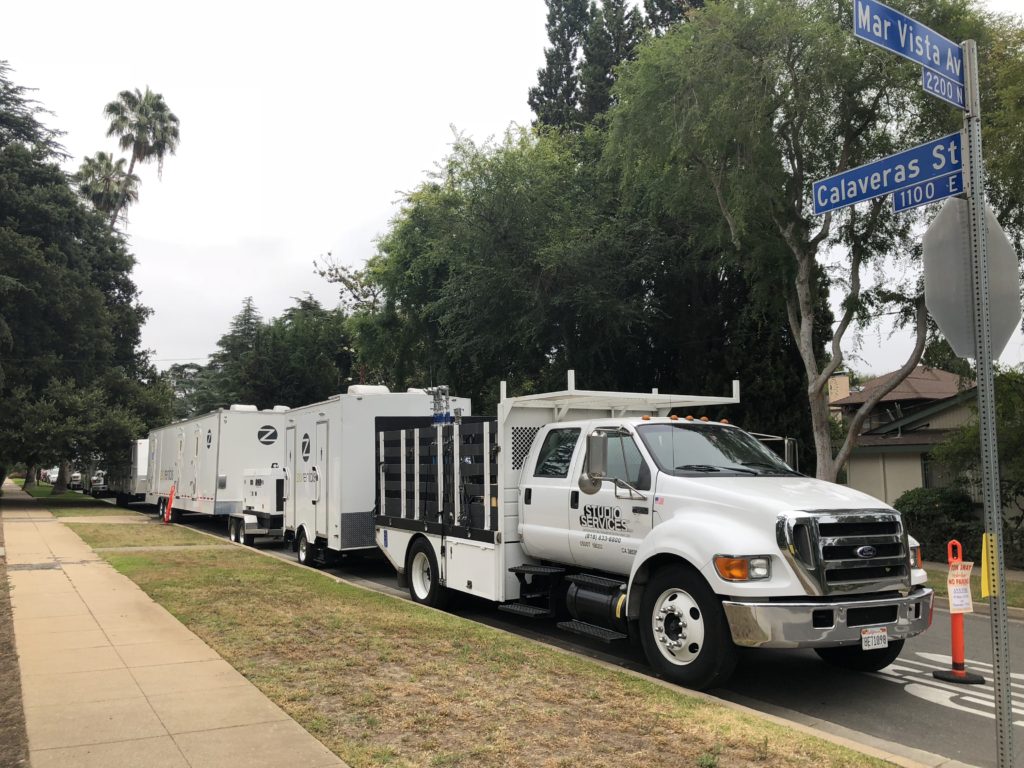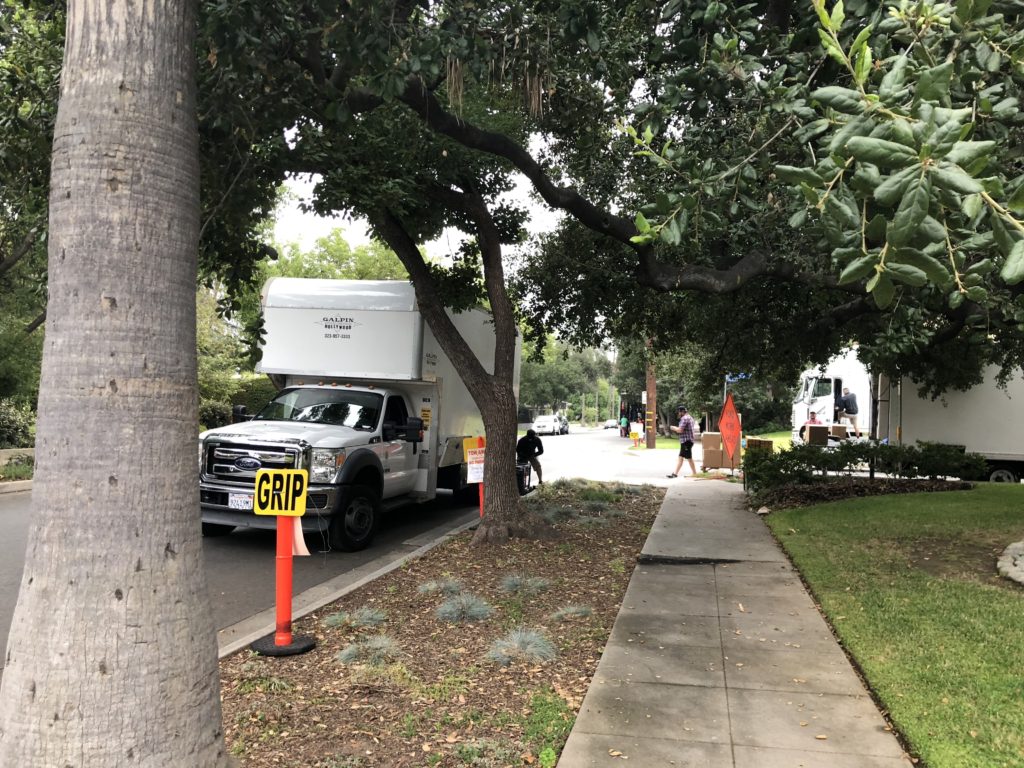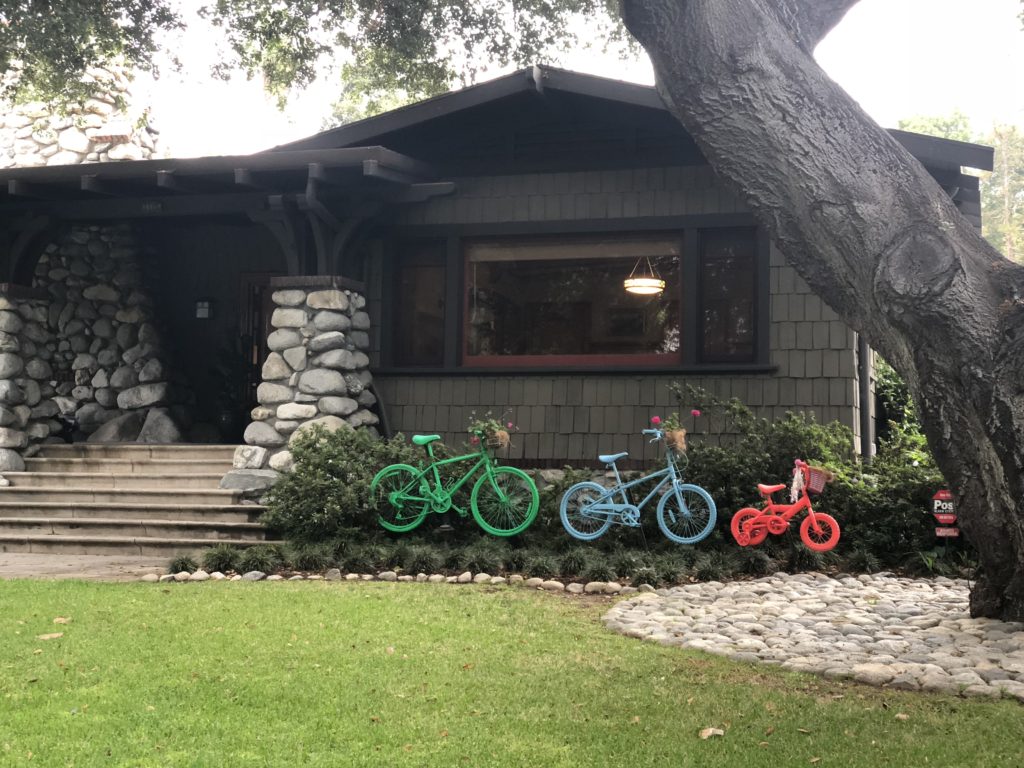 Our house on Atchison was looking pretty good! Unfortunately, they're losing another one of the old oaks, probably due to whatever killed the first one before we bought the house. The new owners have put in a pretty awful cactus garden on the side of the house, but the front yard looks beautiful.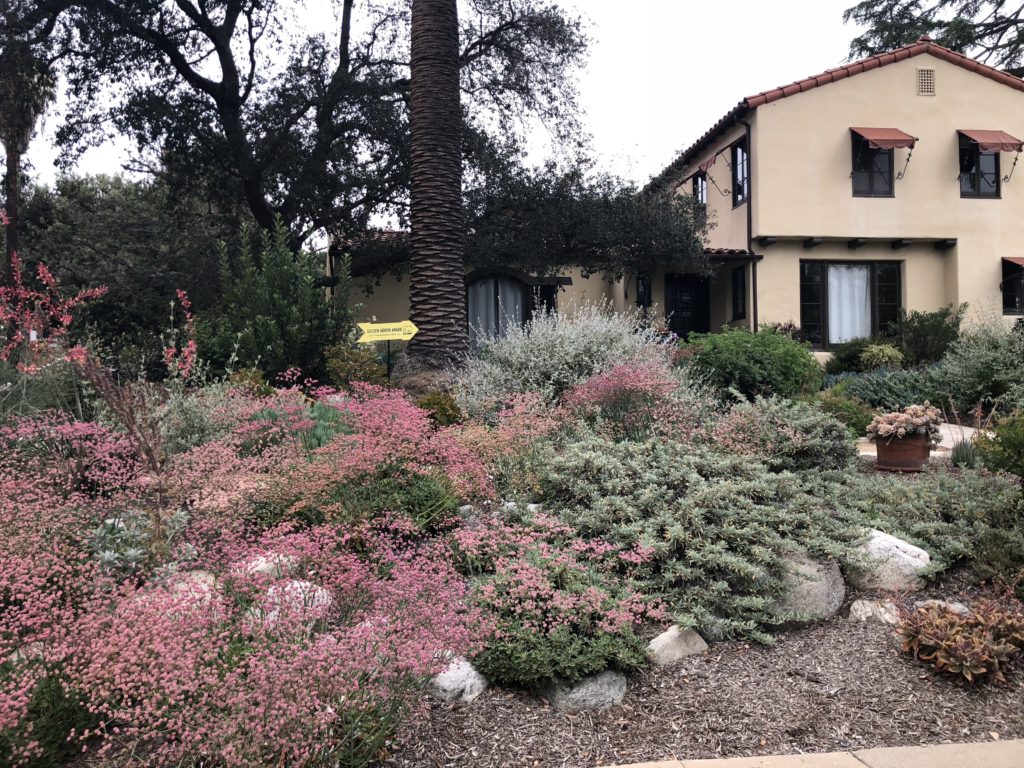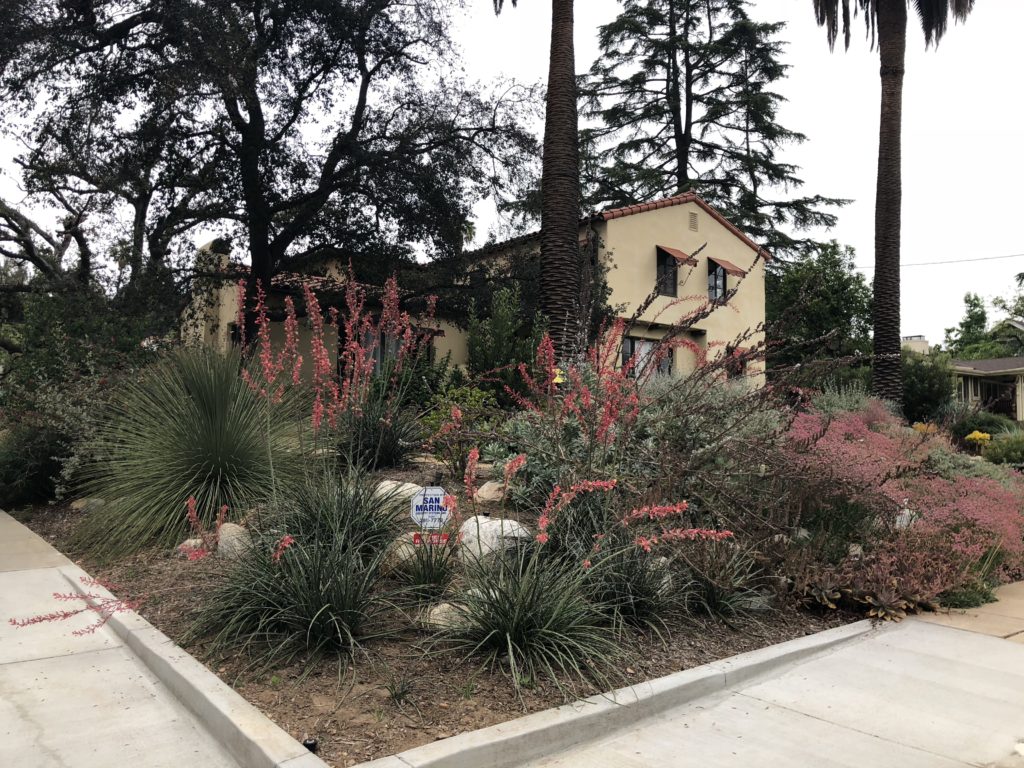 After our walk, Cari came back to our place for a cup of tea. That led to a decision that we should all have breakfast together, and luckily the rest of her family was able to come up and join us, too. We had a good meal at the newly renovated Fox's and so much good conversation that I never took out my phone for photos. I did catch a quick one of the kids on the walk back. It was a great way to spend the morning!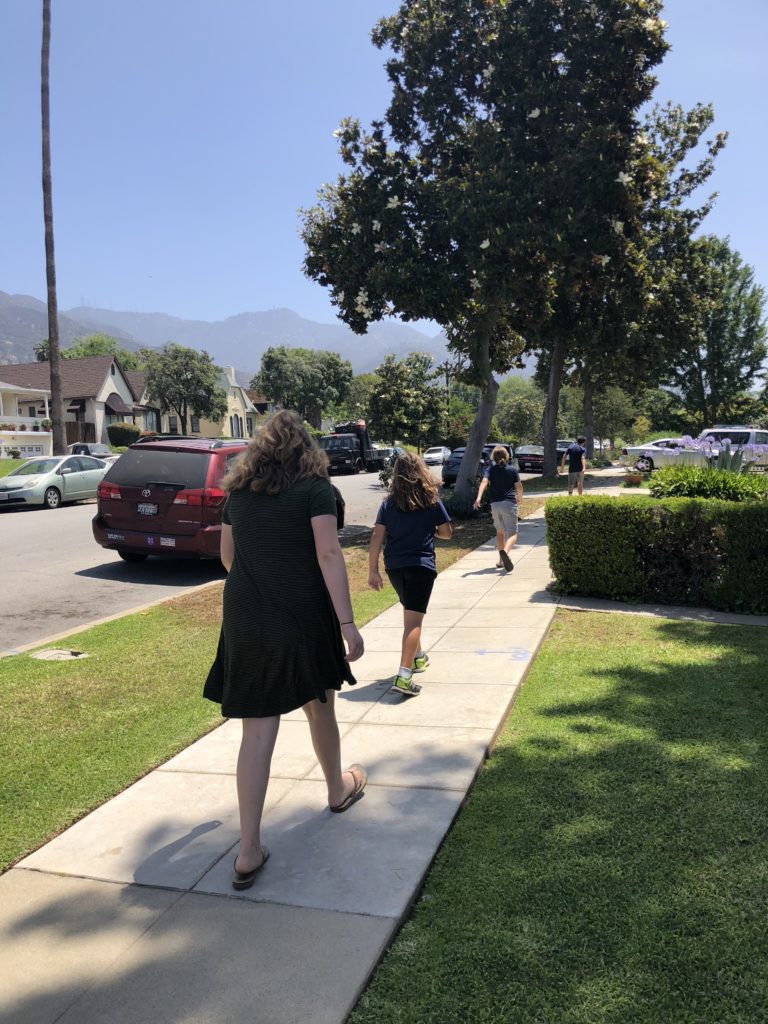 Once we said our goodbyes to the Bannings, it was time to kick it into high gear for last minute wedding prep. The two big tasks were to get some shoes that fit Ezra and to drop off our wedding present at the Bates' house. Our present was a little unconventional — a giant paper maché Peggy Hill head. Peggy Hill is Erin and Rikki's dog, to whom they are both completely dedicated. It was a whole-family project, but of course, Bruce dreamt it up and did the lion's share of the work. Here are some photos of the process.
The humble beginnings of the wire shape, made possible by many sketches and printed photos of Peggy Hill herself. (Thank goodness Erin and Rikki post pictures of her so often!)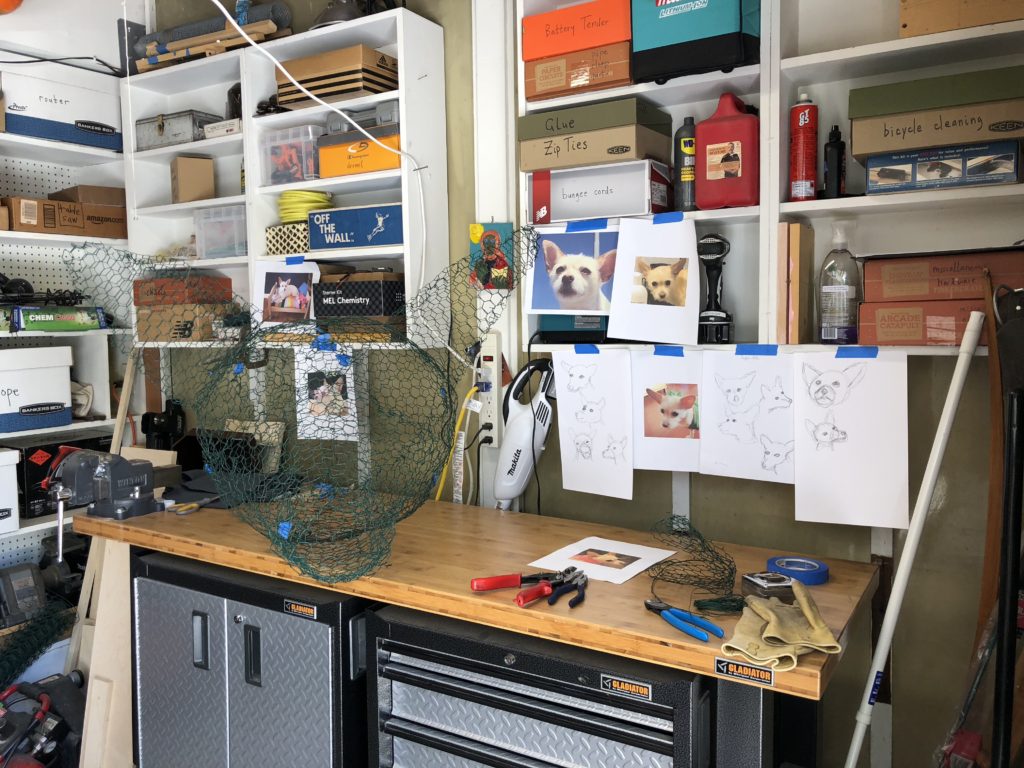 The first layers of paper maché, left to hang dry outside.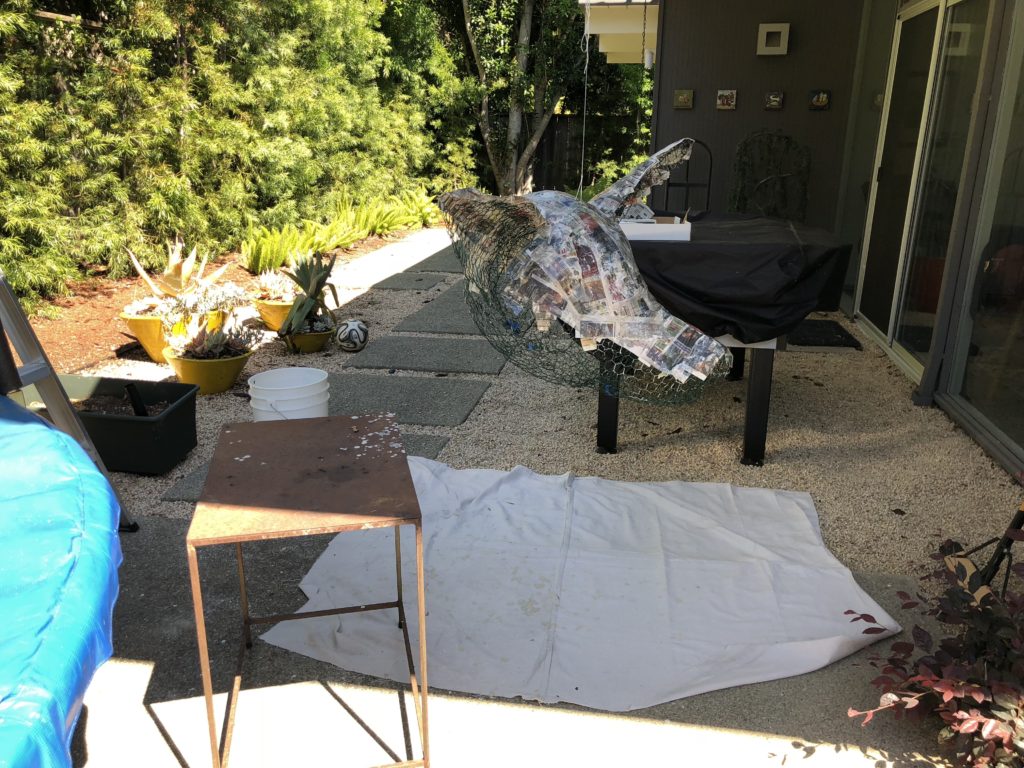 Finished and primered.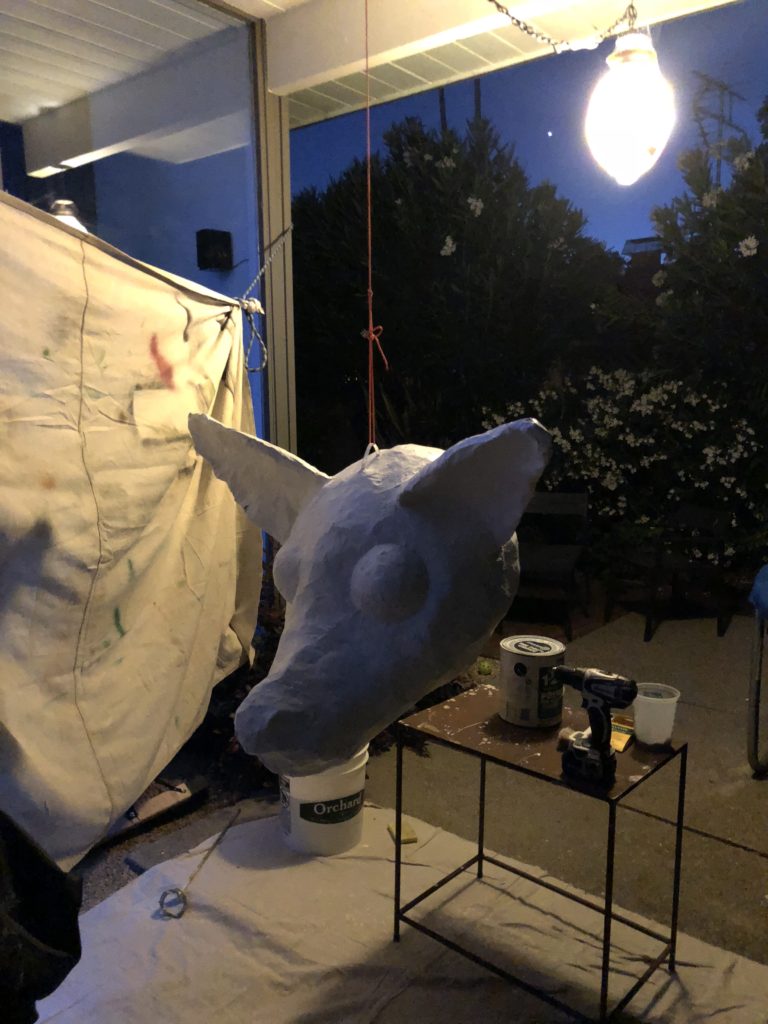 Spray-painted with four colors to get her likeness just right.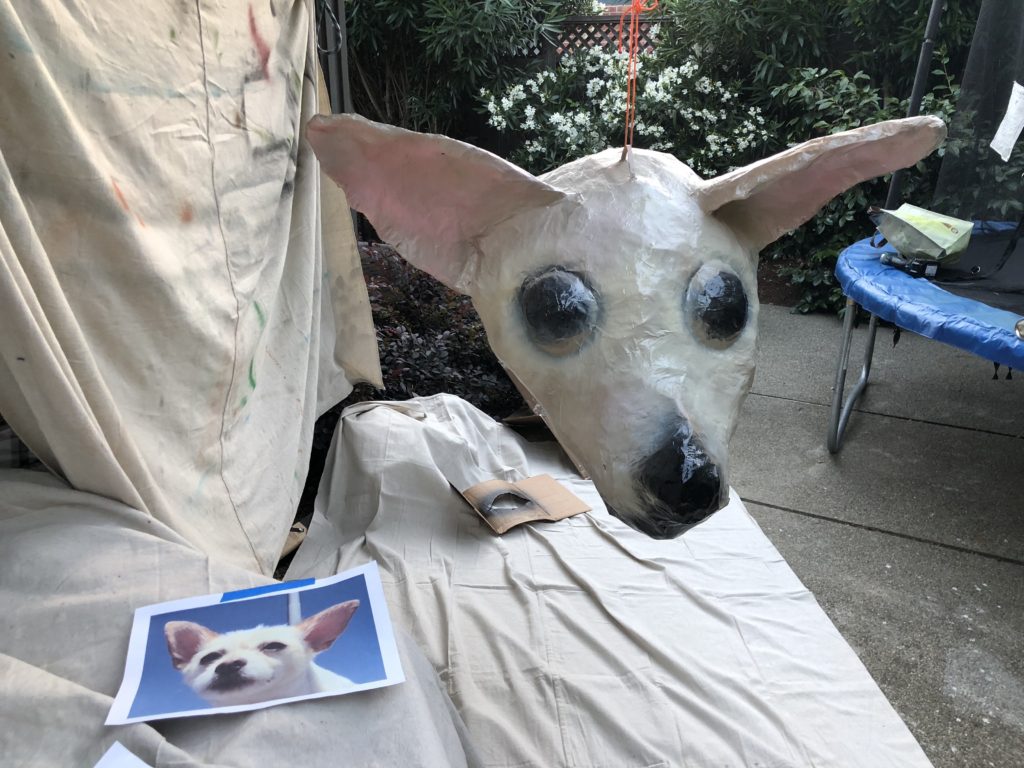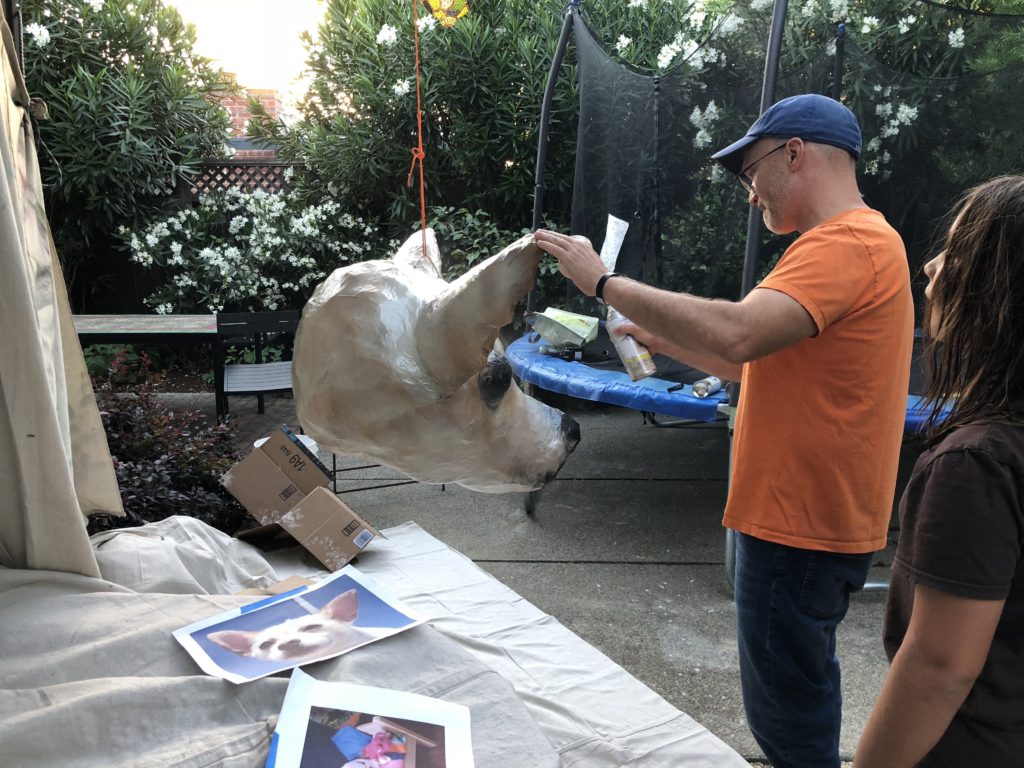 And, of course, it's not really a Bruce Moision original if there aren't lights.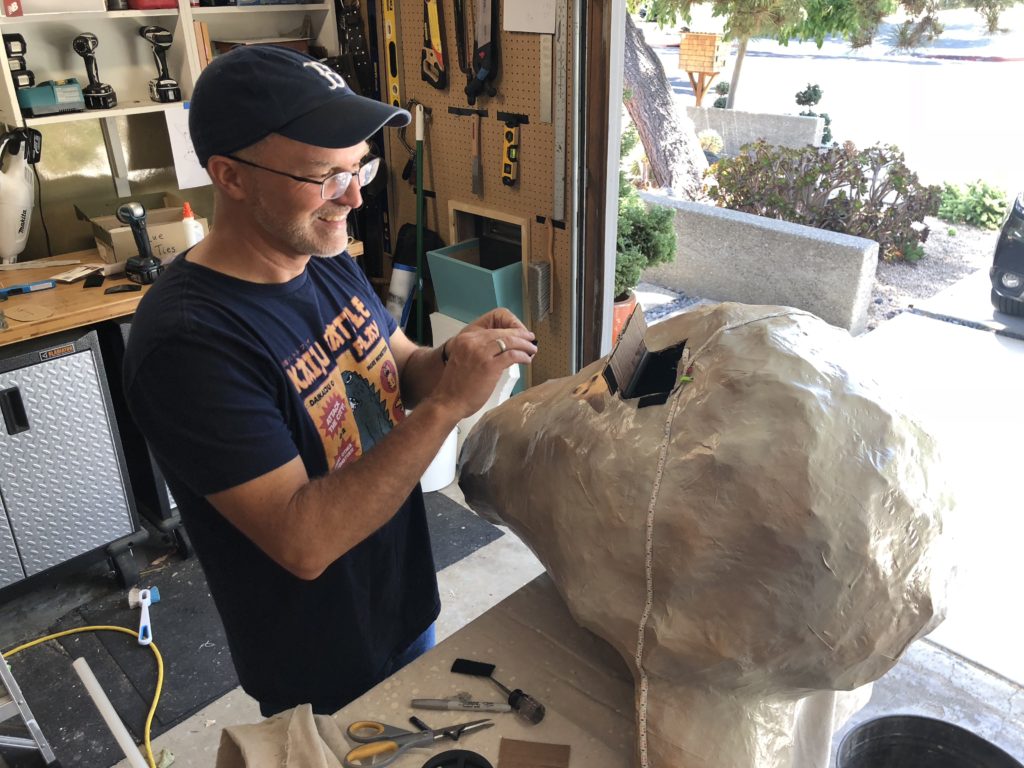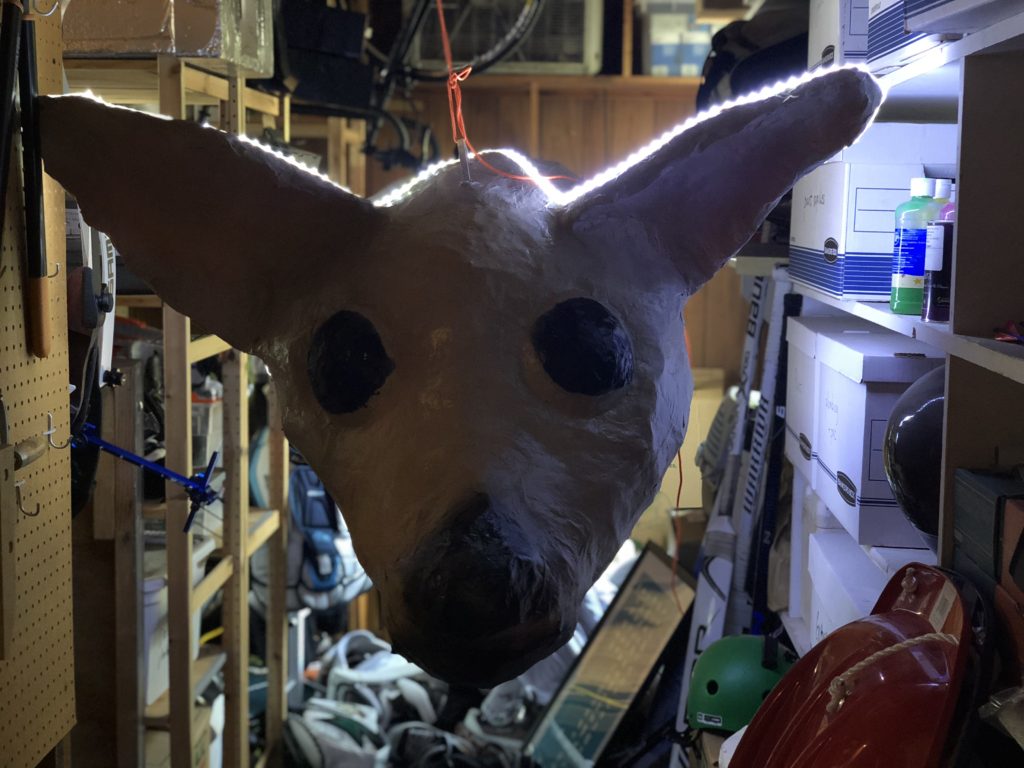 Anyway, we managed to wrap it in rainbow party tablecloths, which seemed appropriate, and Bruce dropped it off. We heard later from Erin and both of her parents that it was the hit of the brunch the day after the wedding. And Erin sent us a couple of photos.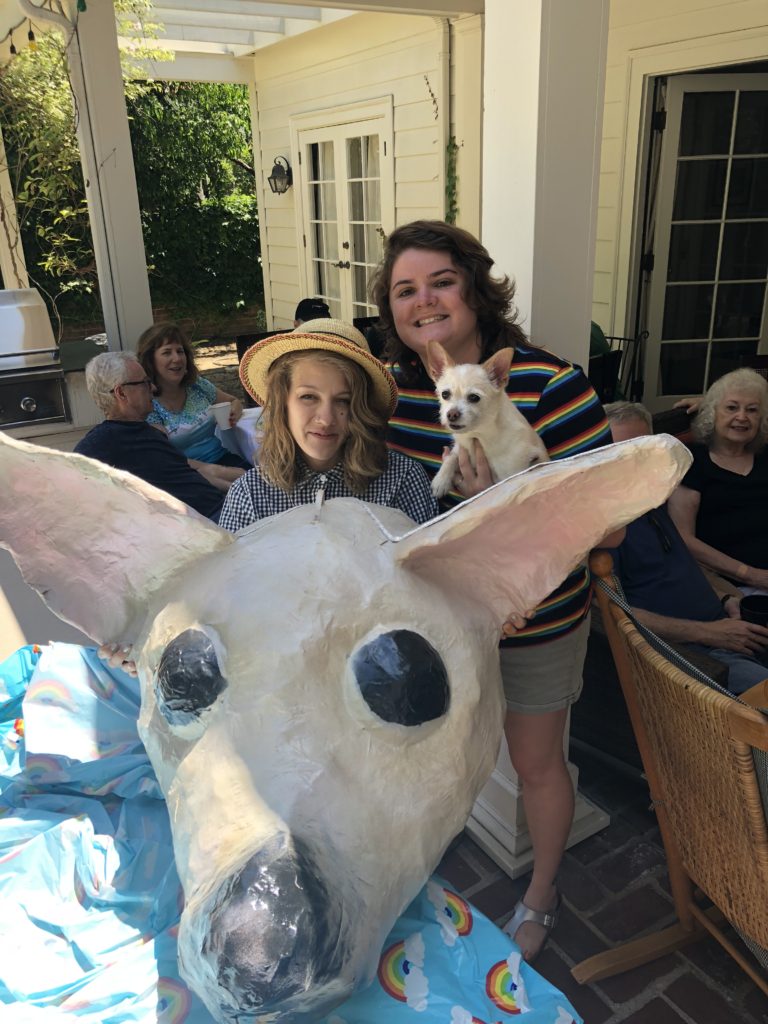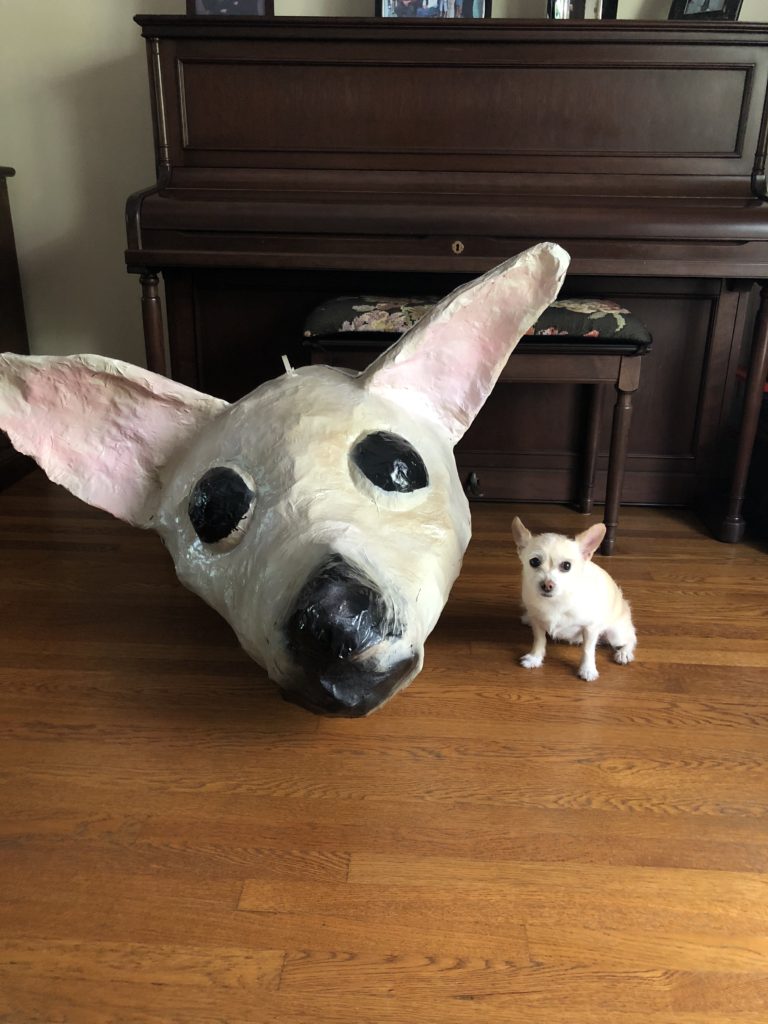 Now, back to the wedding! The boys all cleaned up quite nicely and I took this photo on our way to the shuttle that would take us to the home up in the Altadena hills that was the location for the wedding.
Bruce and I took a selfie a little later. I guess we all cleaned up pretty well!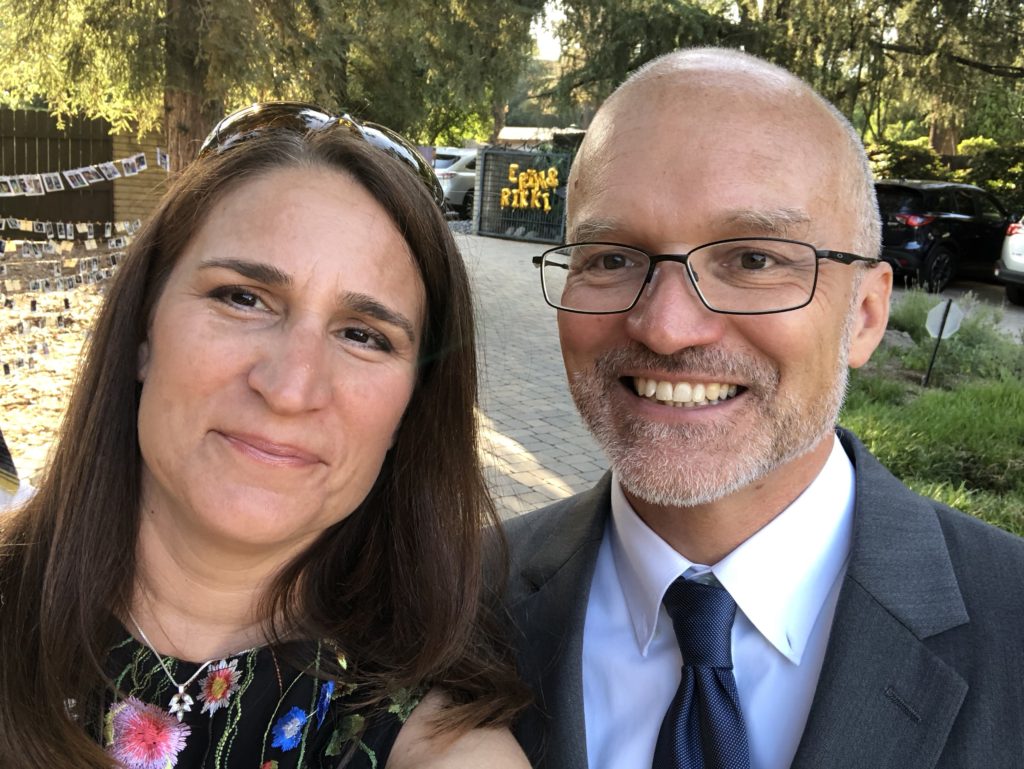 The ceremony was lovely. Finn said it was the best wedding ever.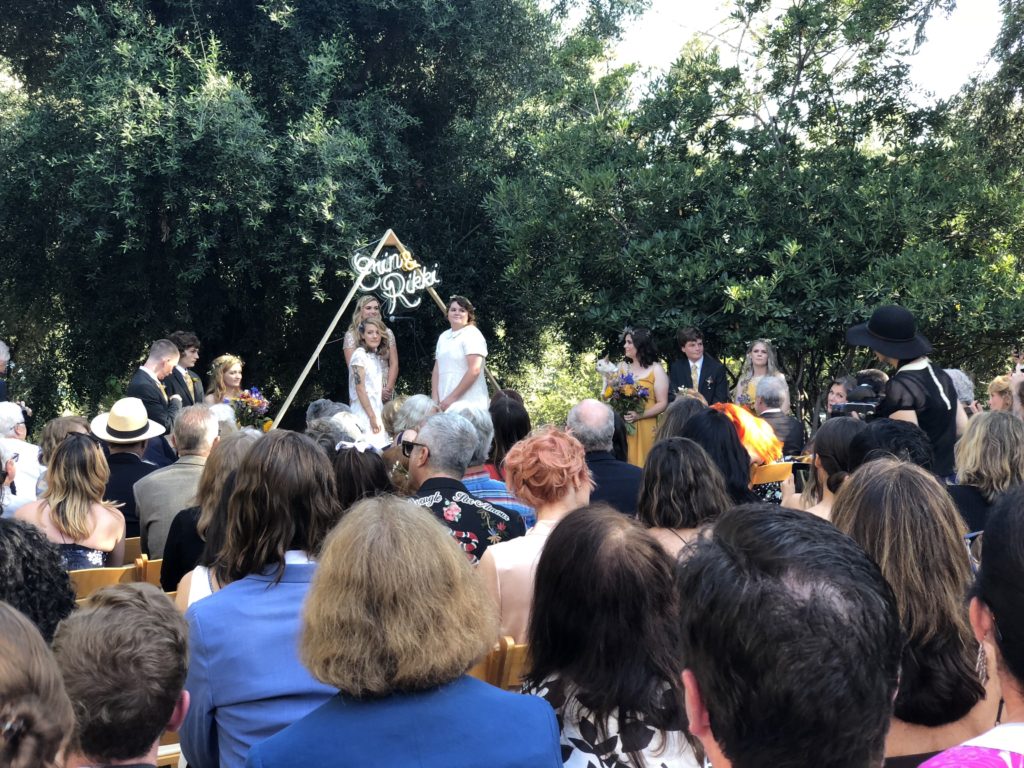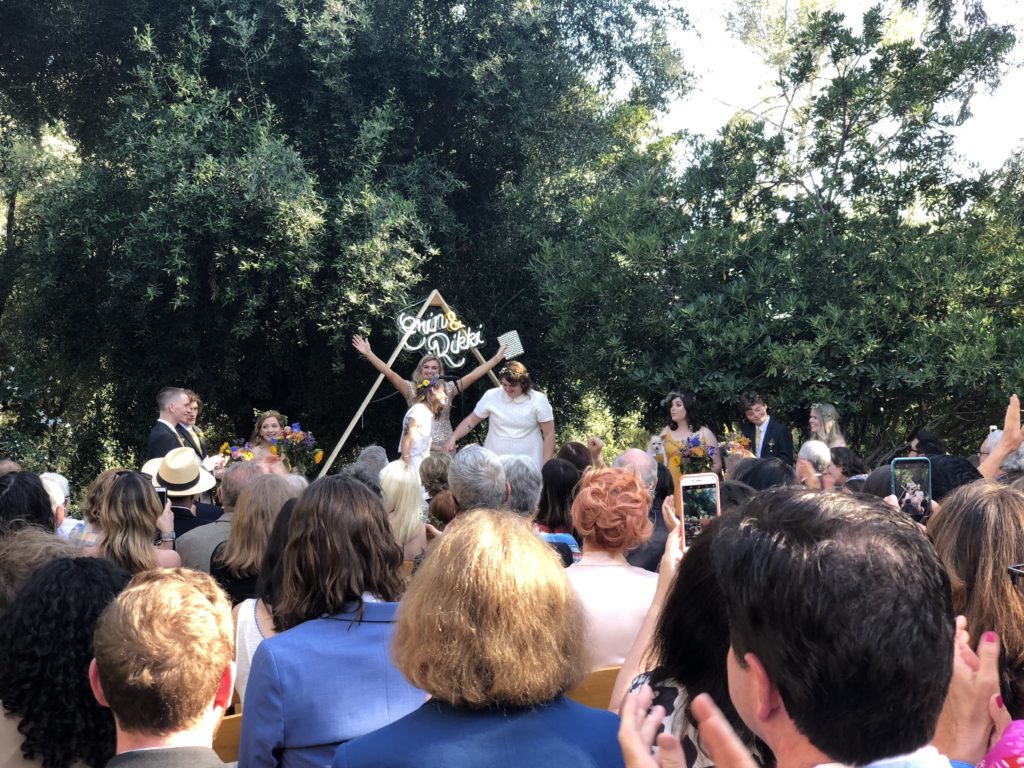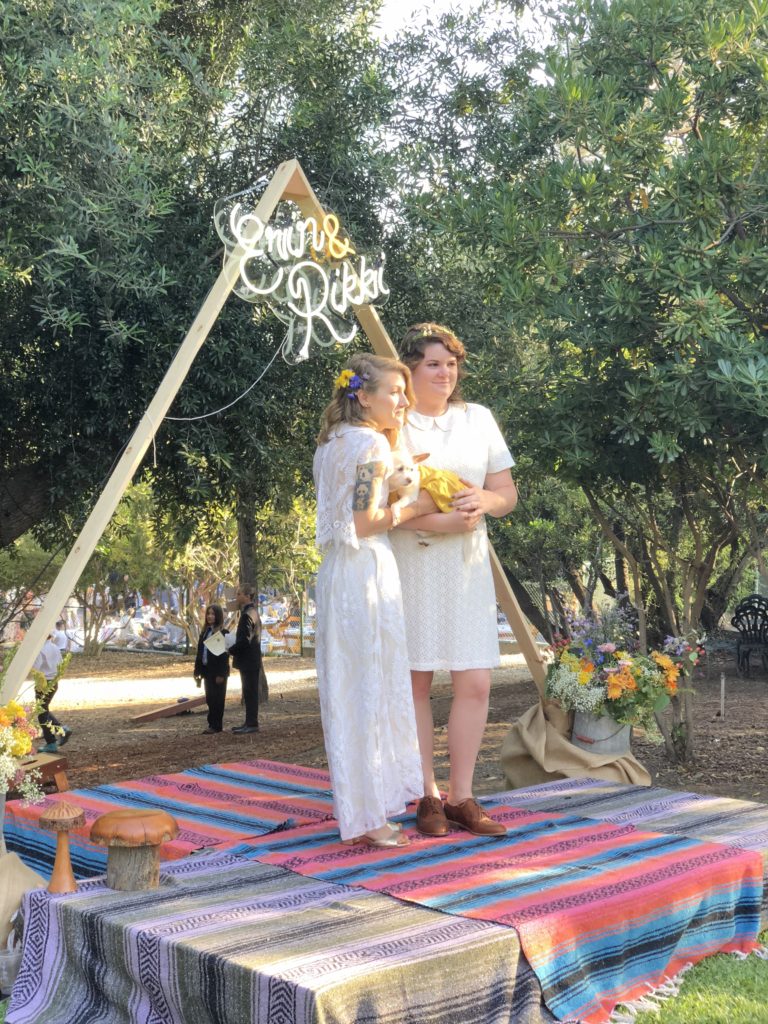 After the ceremony and before dinner, the boys enjoyed a bag of candy each from the giant candy table.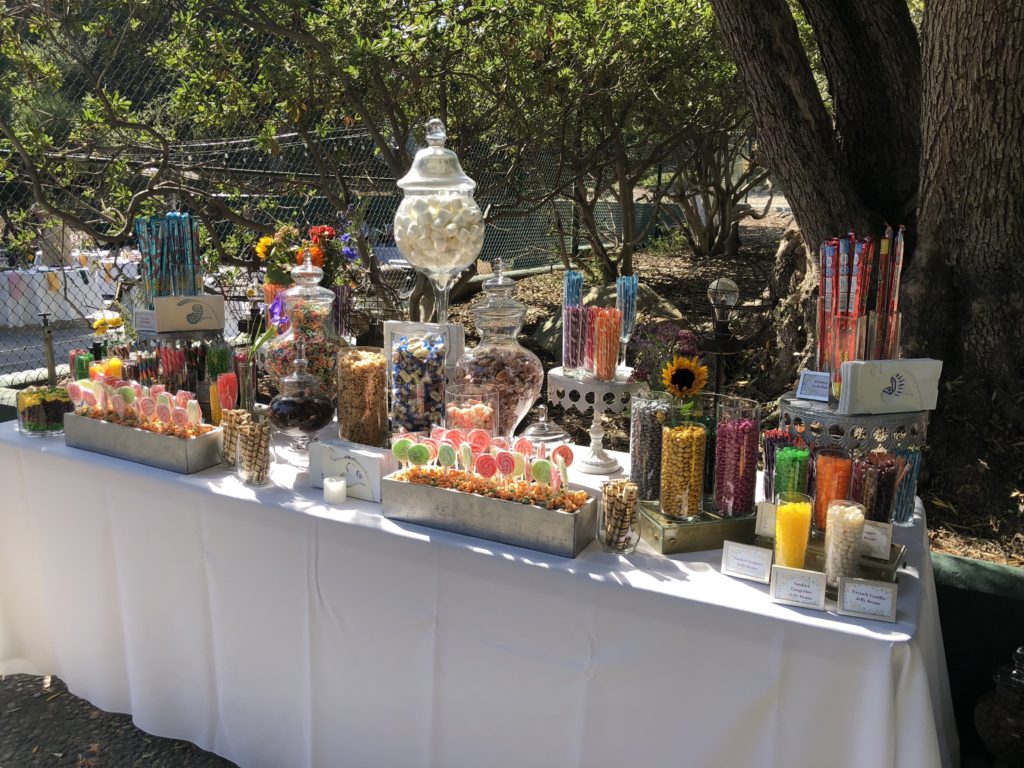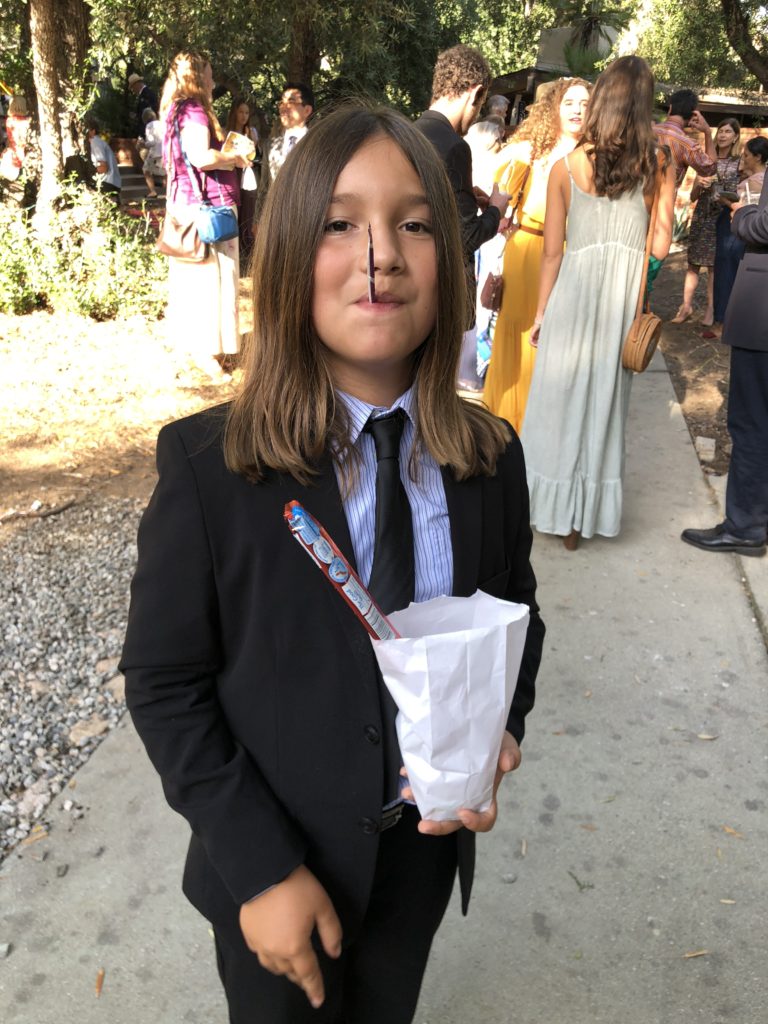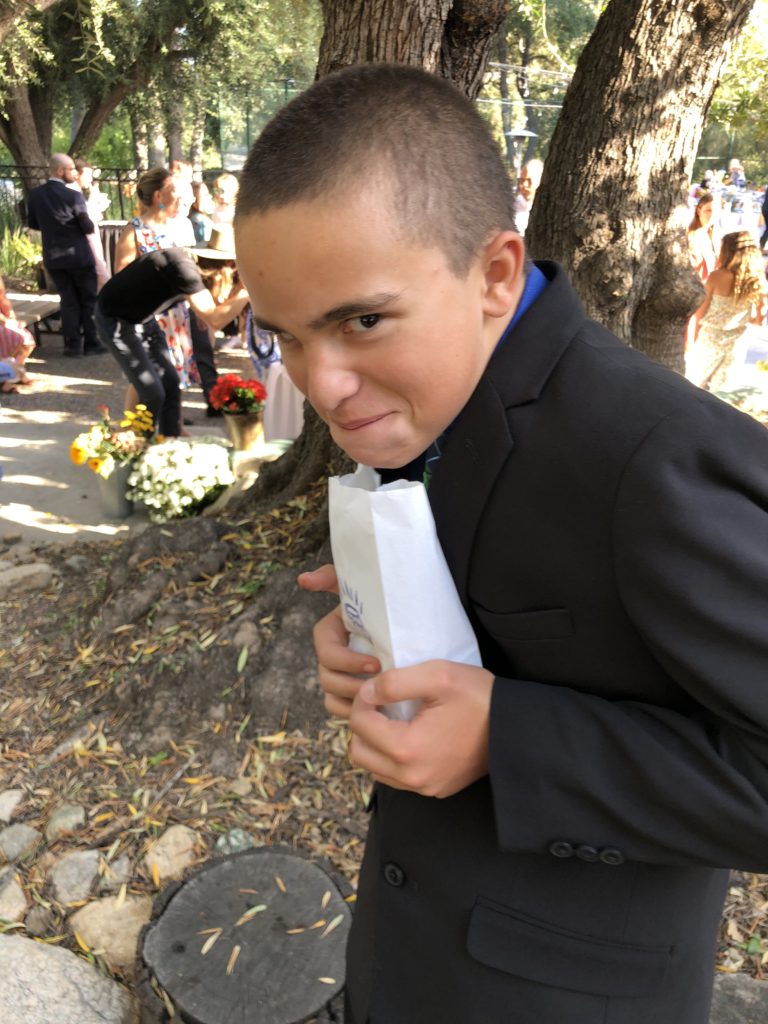 There was also a wicked cornhole game.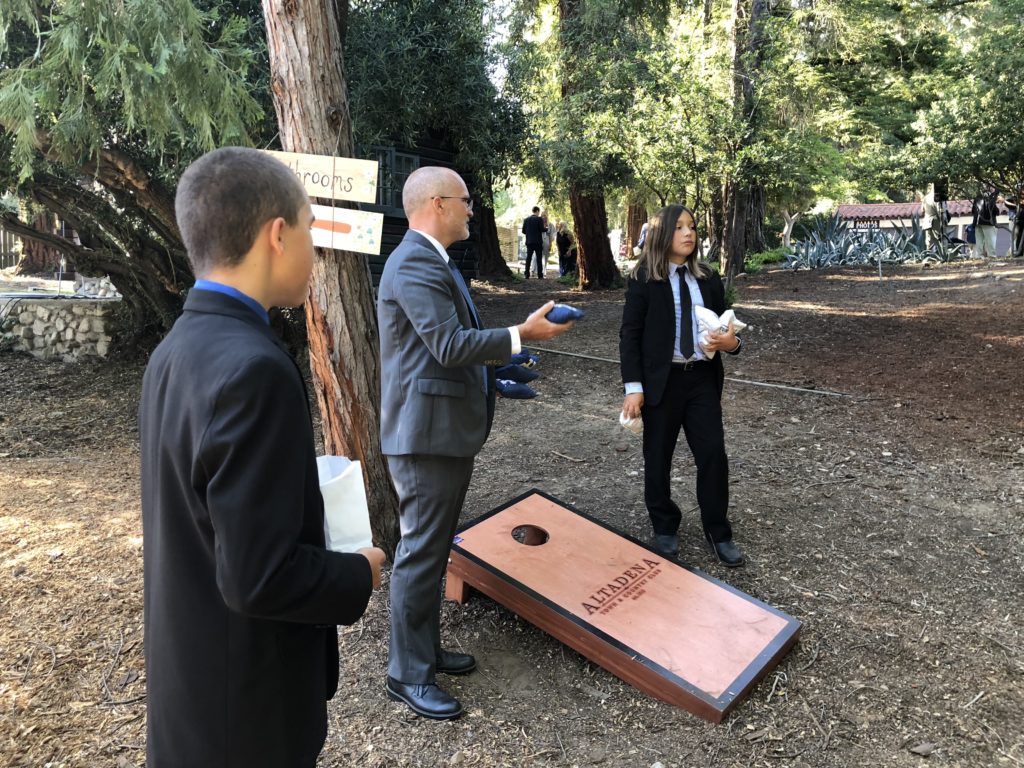 Dinner was delicious, there was a little dancing (for us, lots for others!), and then it was time to head out. We're so happy for Erin and Rikki and their life ahead!