A couple of weeks into summer vacation, we joined some local families for their annual trip to Big Basin. I'd gone with them a few years ago, but Bruce missed that trip because of work. I warned him that we were unlikely to see much of our boys and he should bring a book. I was right.
I managed to get a couple of photos of Finn and Bruce making the first fire, but that was it.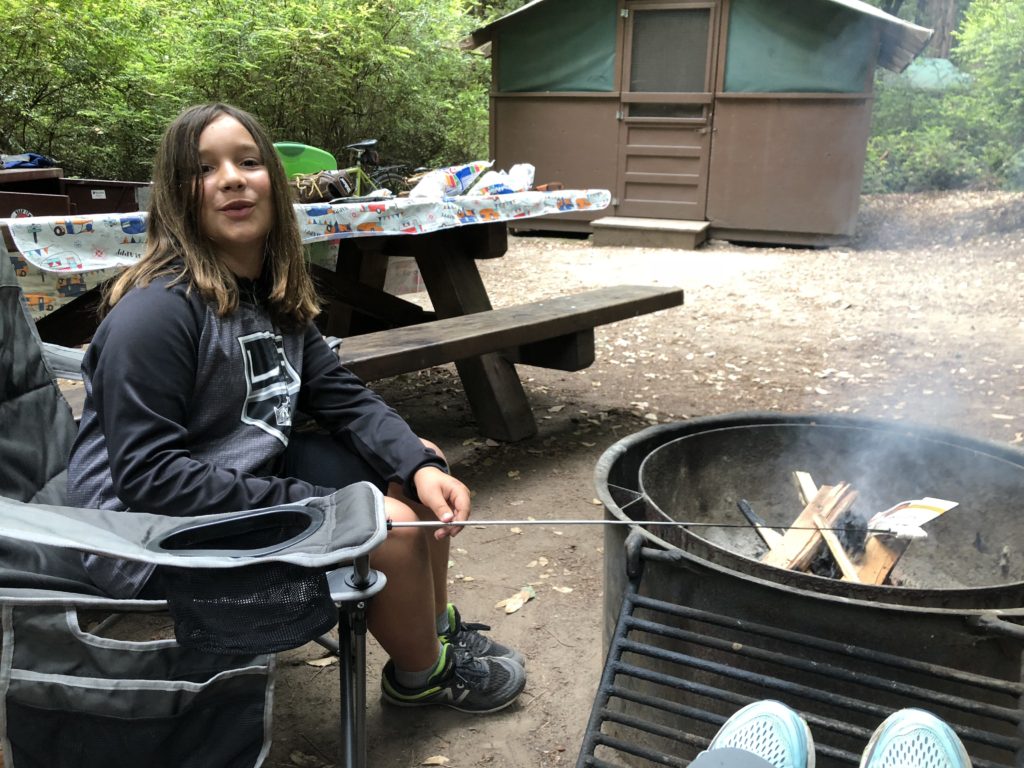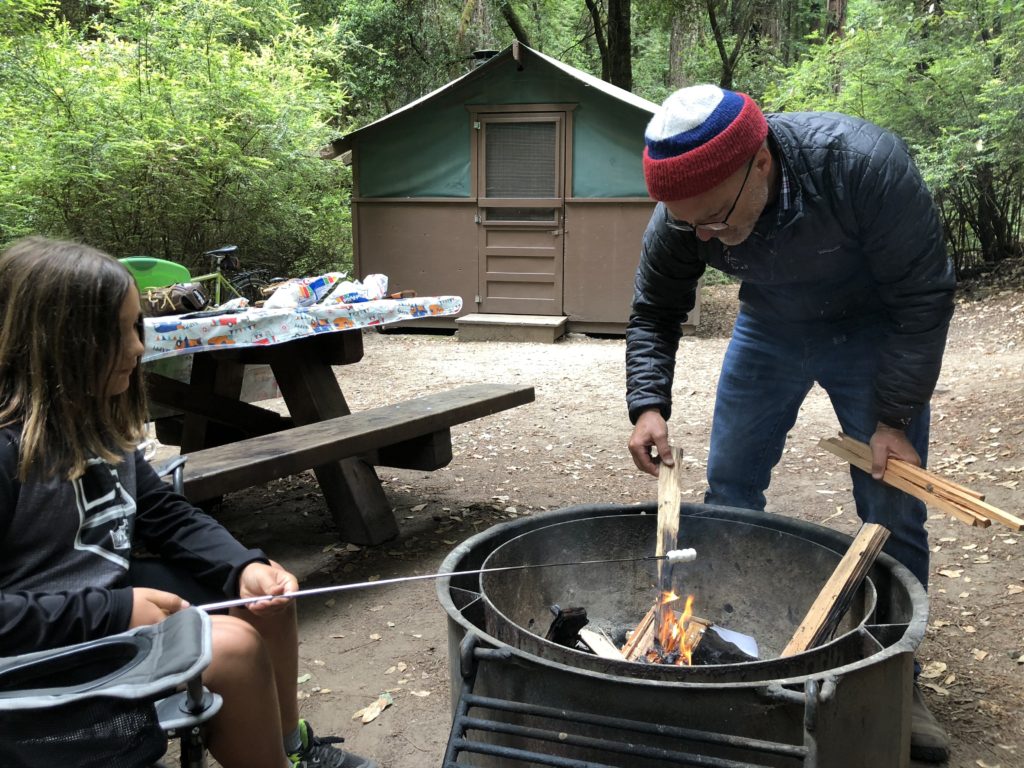 Luckily one of the other moms is great at getting photos and sent them out to all of us. The eighth graders played a game of tag for hours, while the sixth graders had a top chef like s'mores competition.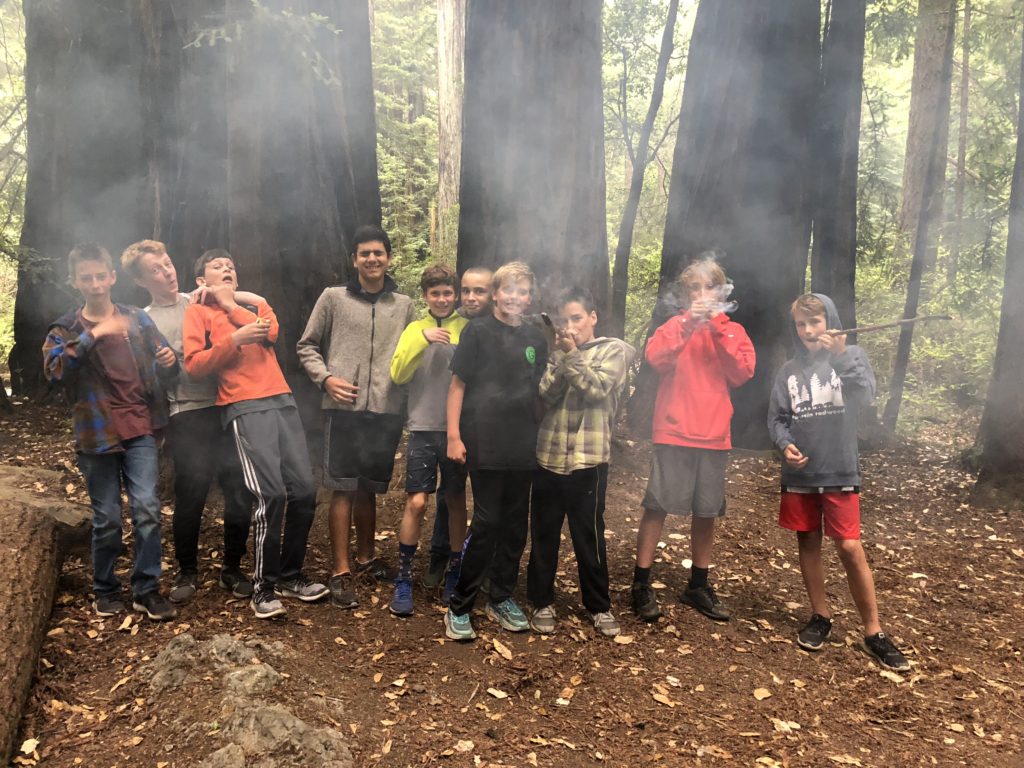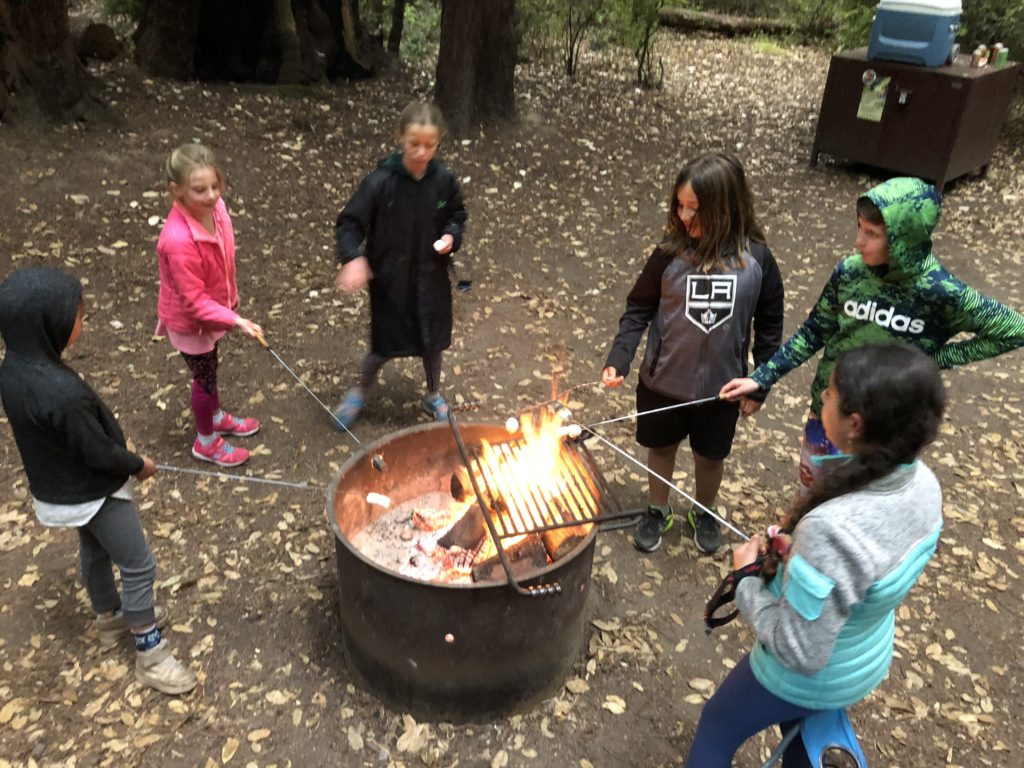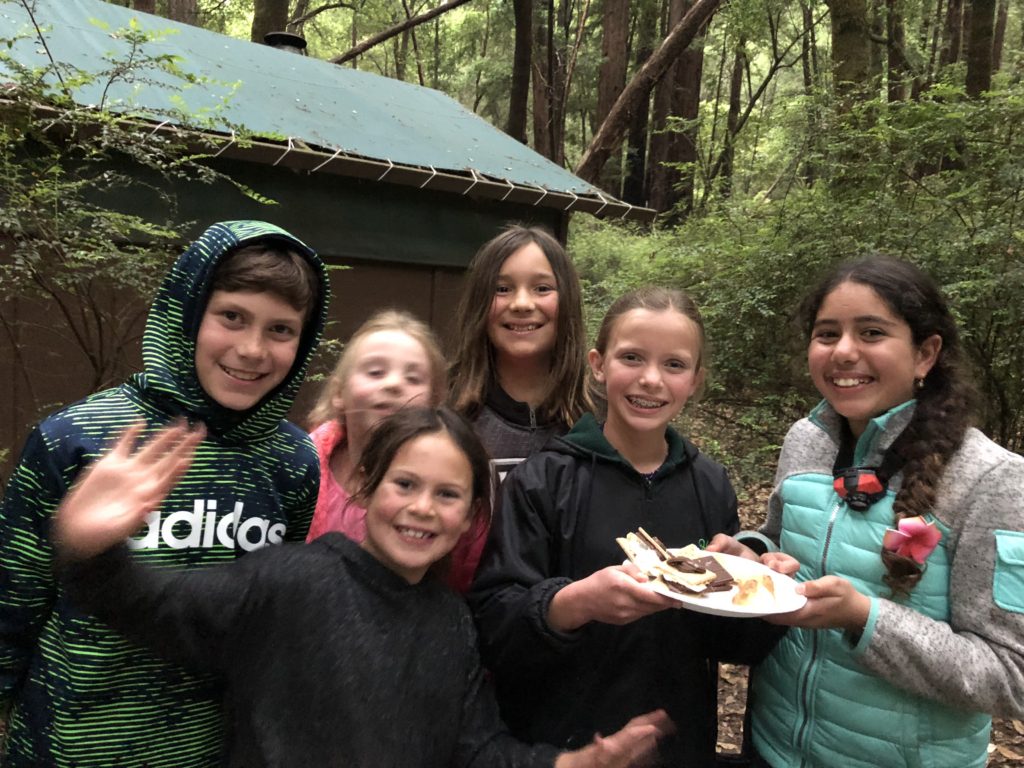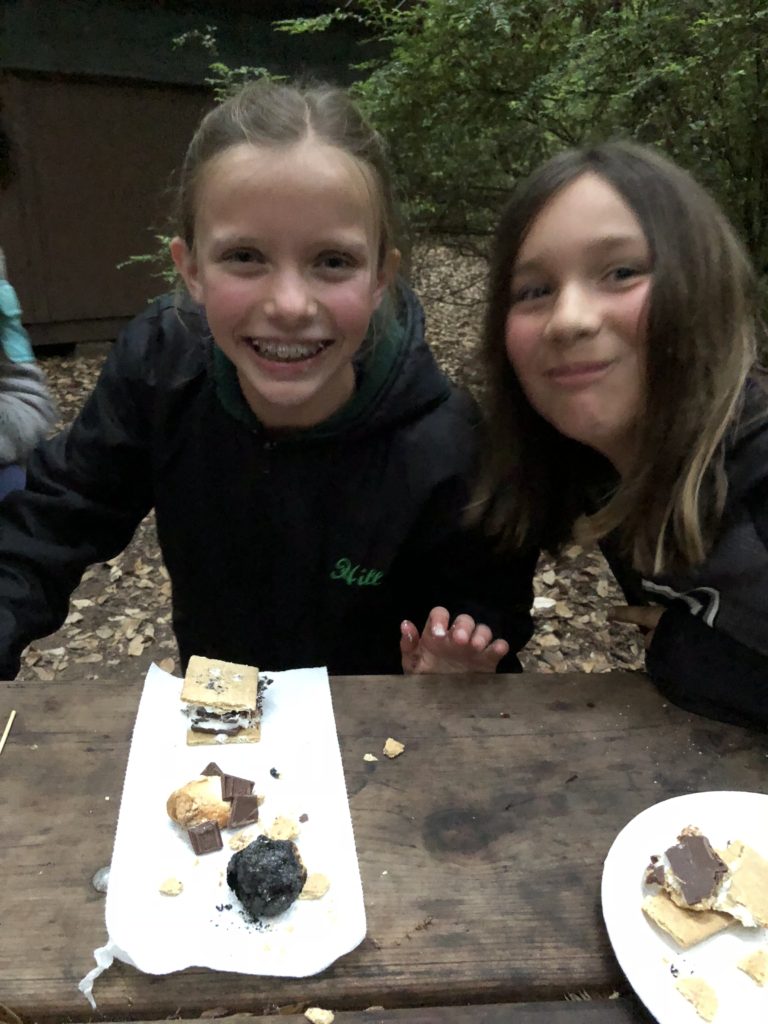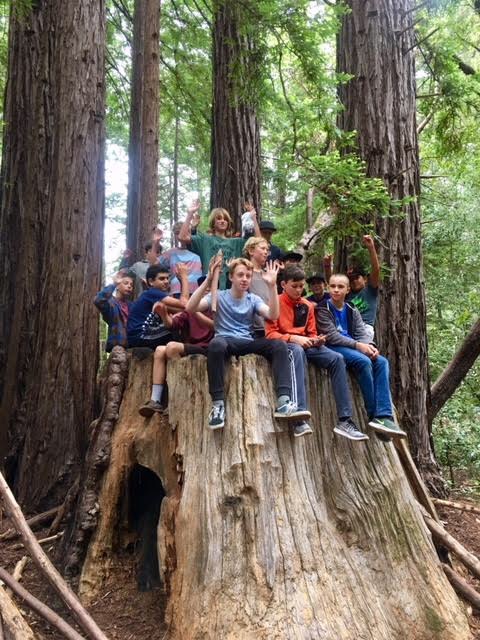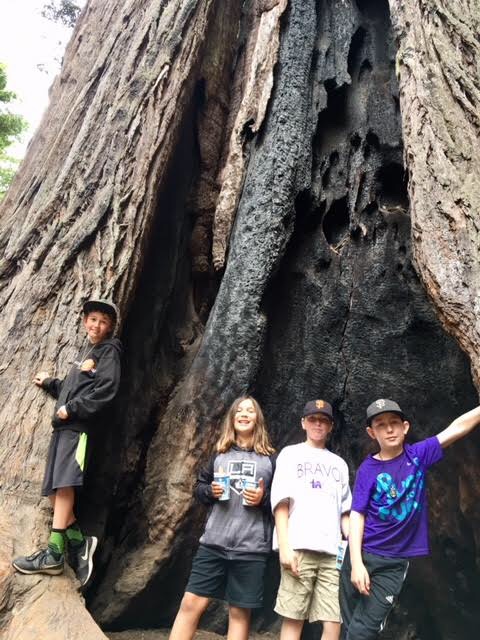 Our boys never even came to our site for dinner. At the end, they were filthy and exhausted — two hallmarks of a successful camping trip.