May was filled with hockey, hockey, hockey, as Finn and his team prepared for a tournament in Las Vegas over Memorial Day weekend. Due to some stubborn adults, the team was signed up in a division that was above their skill level, and I was already sporting a pretty bad attitude about the tournament. We were initially supposed to play in Valencia which was a) driving distance away and b) in a place where we could have seen our SoCal friends. Regardless of my feelings, the Vegas trip happened. Finn had a great time, as evidenced by this shot of him enjoying in-room breakfast on our first morning.
They played four games. The first two — one each on Friday and Saturday — didn't go very well. They were pretty outmatched, and, at least for the first one, Finn was very nervous.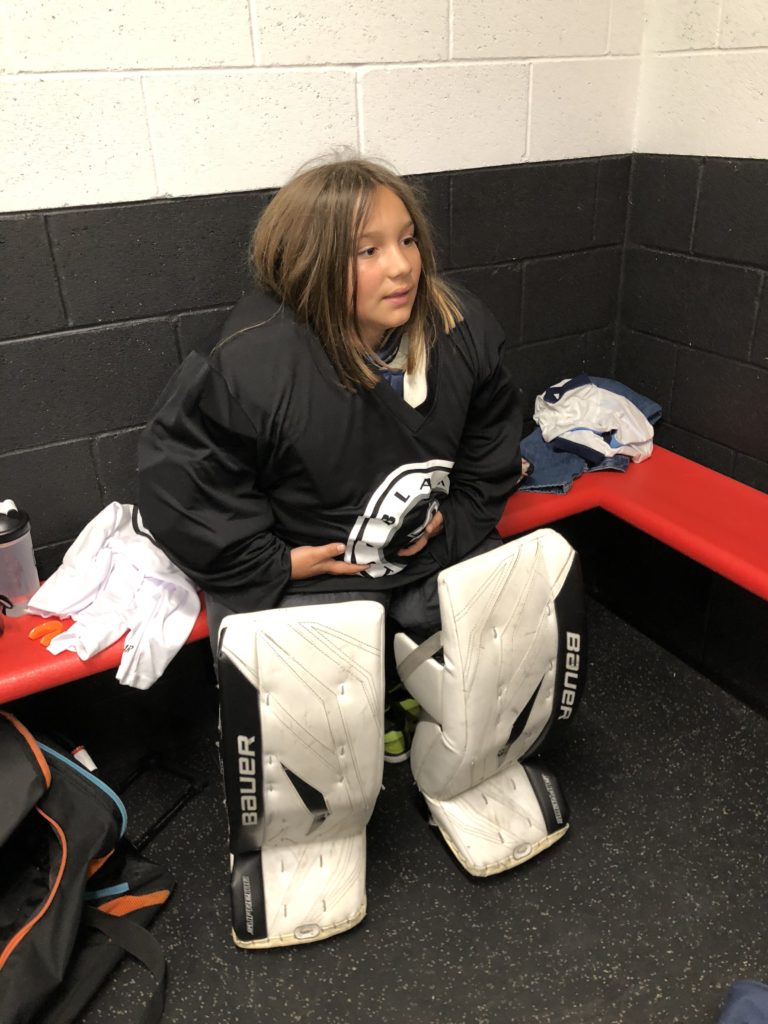 Their coach didn't help matters by getting them on the ice late, allowing for no warm up time. They never recovered, and lost 10-4. Finn faced 36 shots, while the opposing goalie faced 13. Bruce pointed out that Finn's save percentage was better than the winning goalie's, which cheered Finn up quite a bit. The boys seemed to recover quickly; the afternoon at the hotel pool helped.
The next game was midday Saturday.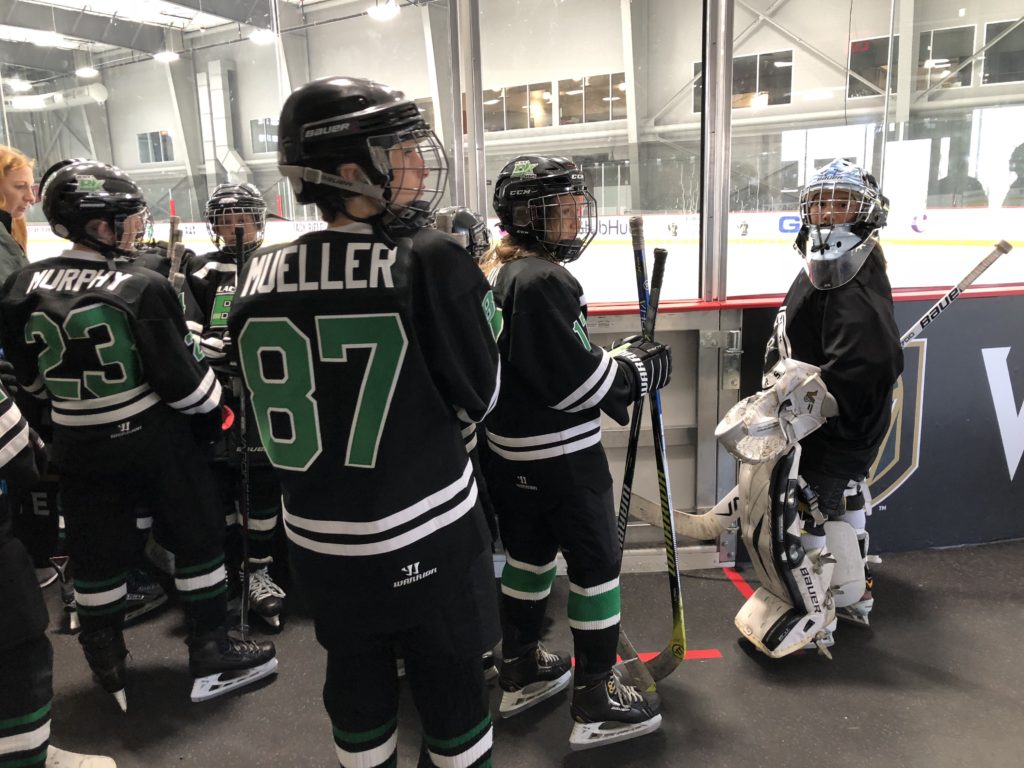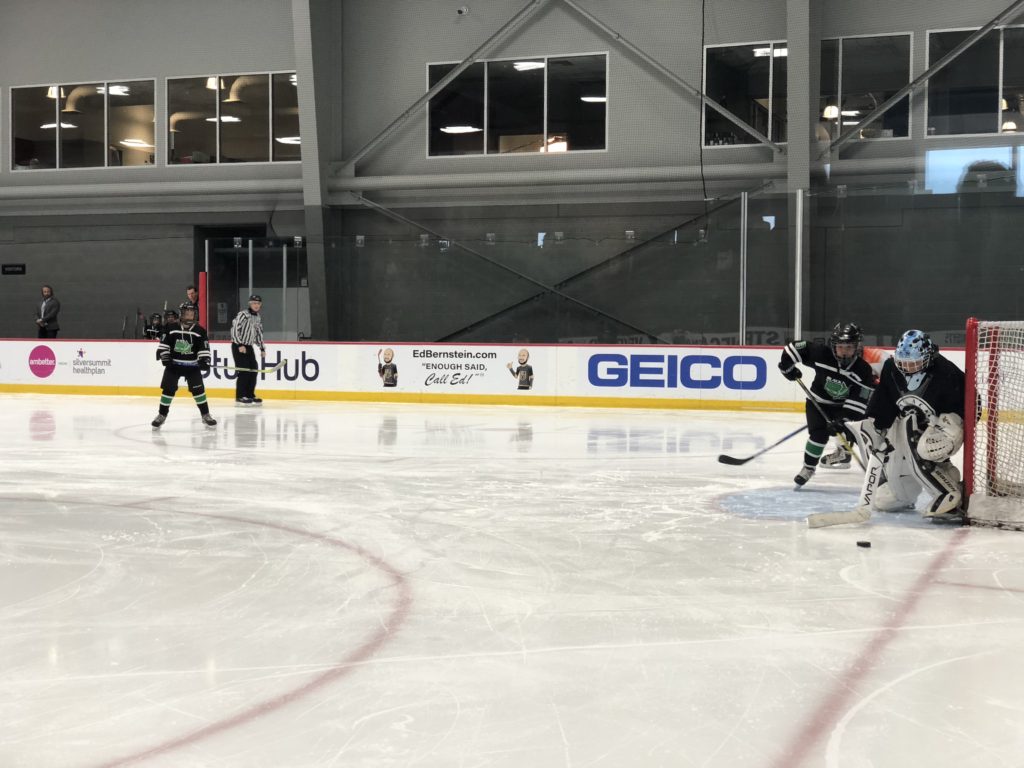 That one didn't go much better. I don't remember the score, but it wasn't pretty.
Again, the boys bounced back with a trip to the hotel bowling alley and arcade, and a team dinner at the hotel buffet. As usual, parents were more upset than the kids.
The final day, Sunday, they ended up playing the same team twice — once as part of the round-robin and then again for the 3rd/4th place final. The other team was a much more favorable match for them and they won both games.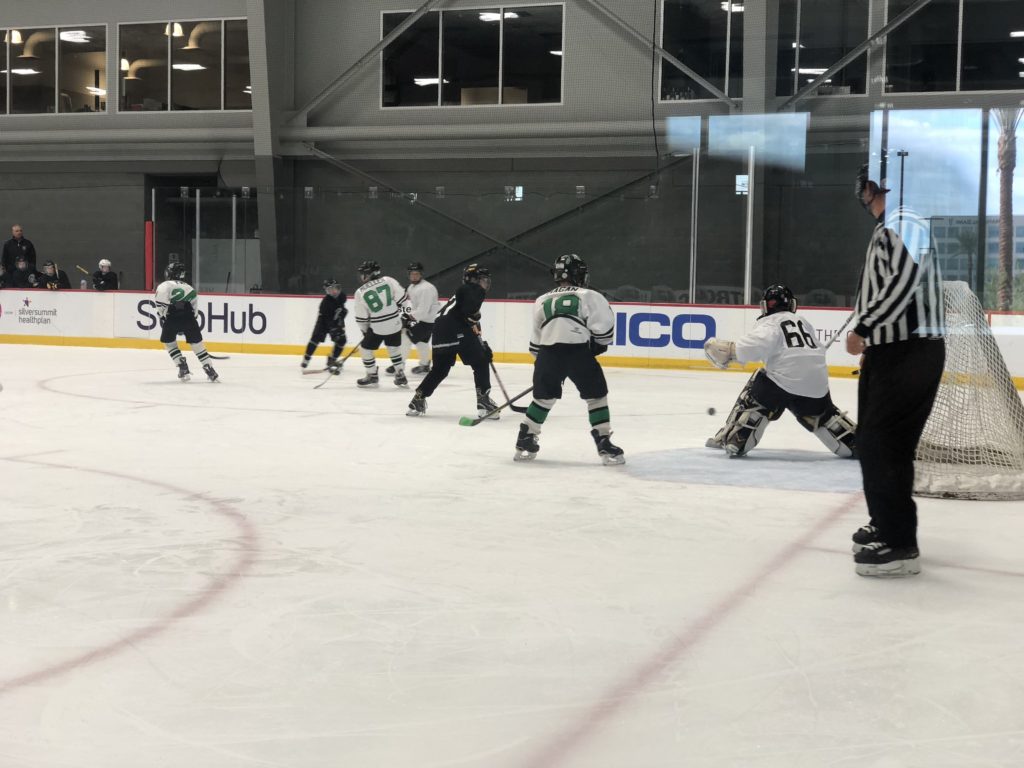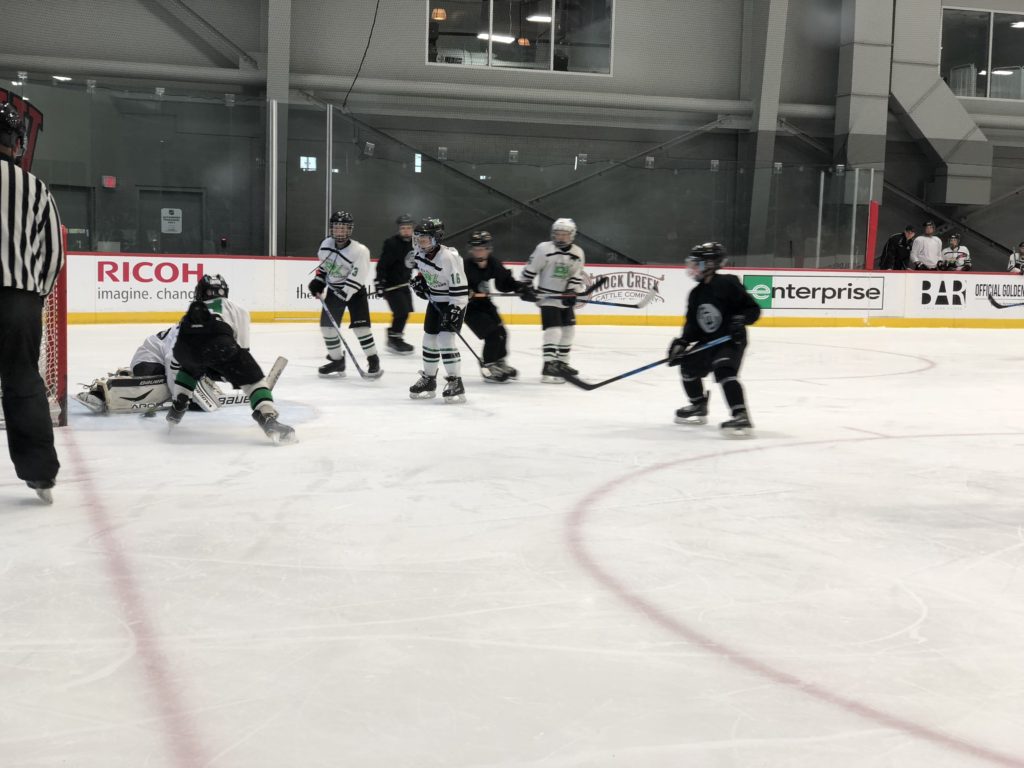 The post-win goalie pile-on.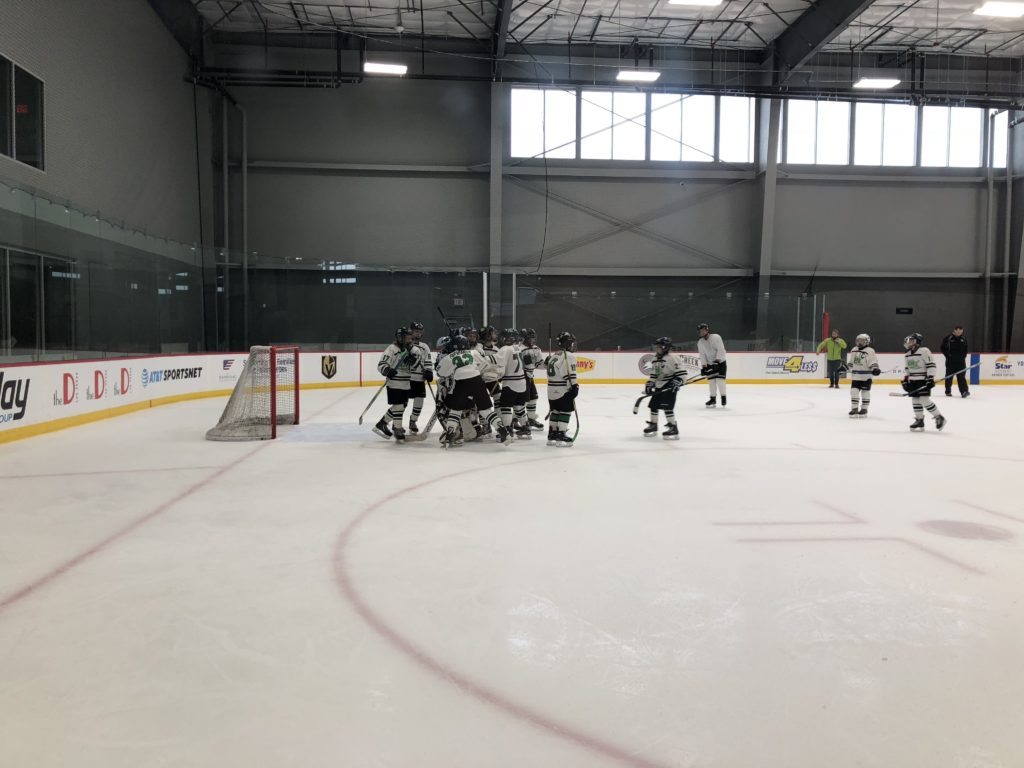 The handshake line — a great tradition.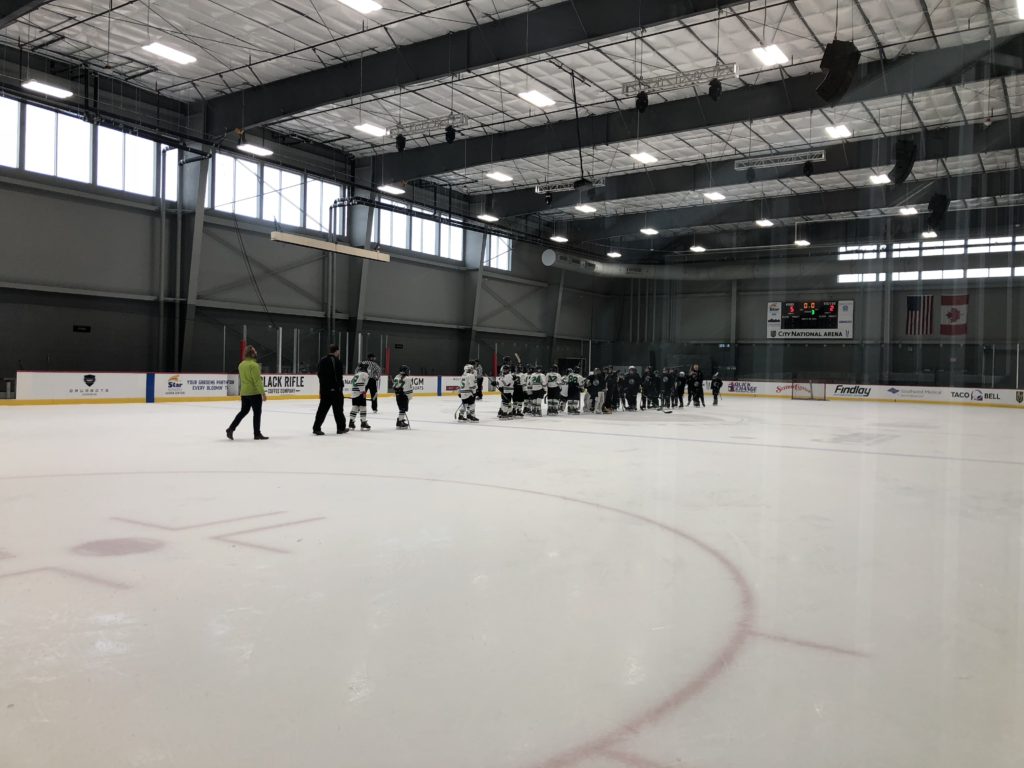 And here's the team enjoying shaved ice after the game.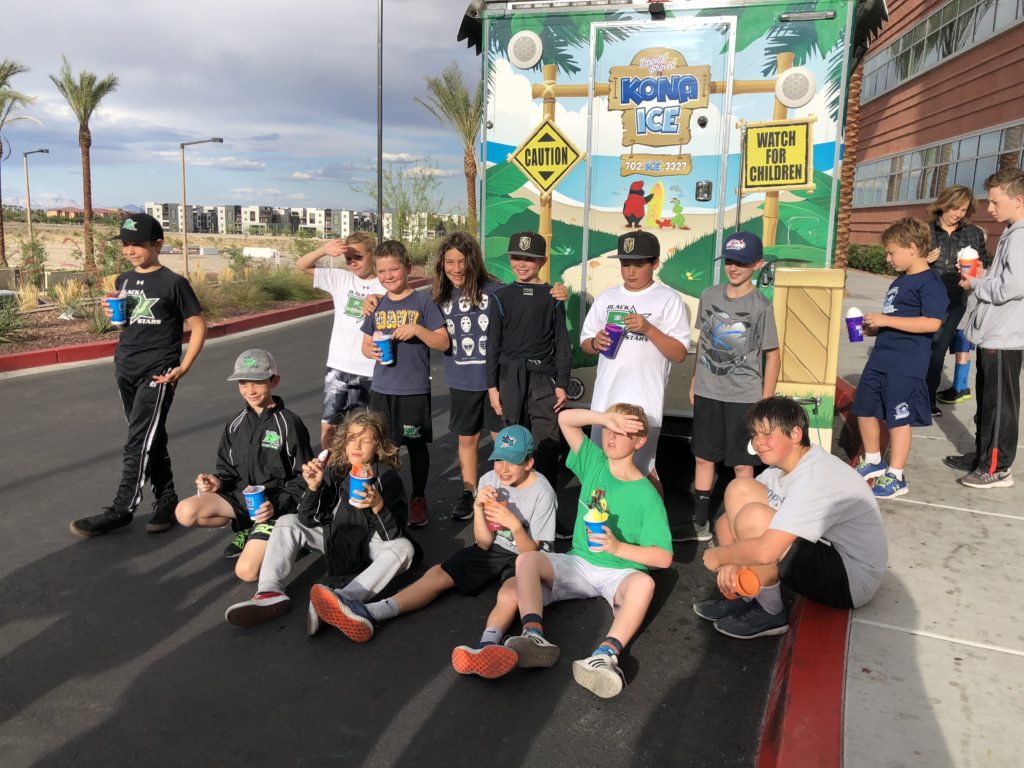 It was the best possible outcome — they got to end on a high note with two wins, and Finn and I got to catch a flight out Sunday night instead of waiting around all day in Vegas for our original flight home Monday. Now that's a win-win.
One other fun fact: the games were played in the Vegas Knights practice facility and the whole place was alive with the excitement of the upcoming Stanley Cup Finals. The Finals started after we left Vegas, but we did get to see a Knights practice which was fun. There was always a line out the door for their practices, but since we had an early game on the same ice we were able to just stick around to watch their ice time. It's always amazing to see NHL hockey up close — even practice.