On a quiet Saturday night in mid-August, I thought I saw something scurry through the living room. In fact, I did see something scurry. It turned out to be a juvenile possum that found its way into our house and managed to go undiscovered by our [useless] cats. I surmise that the possum had been in the house all day because first thing in the morning I'd discovered one of the cats sitting in the backyard when one of our screen doors was accidentally left open.
Anyway, regardless of how it happened, we now had this scared possum in the house and needed to get it out.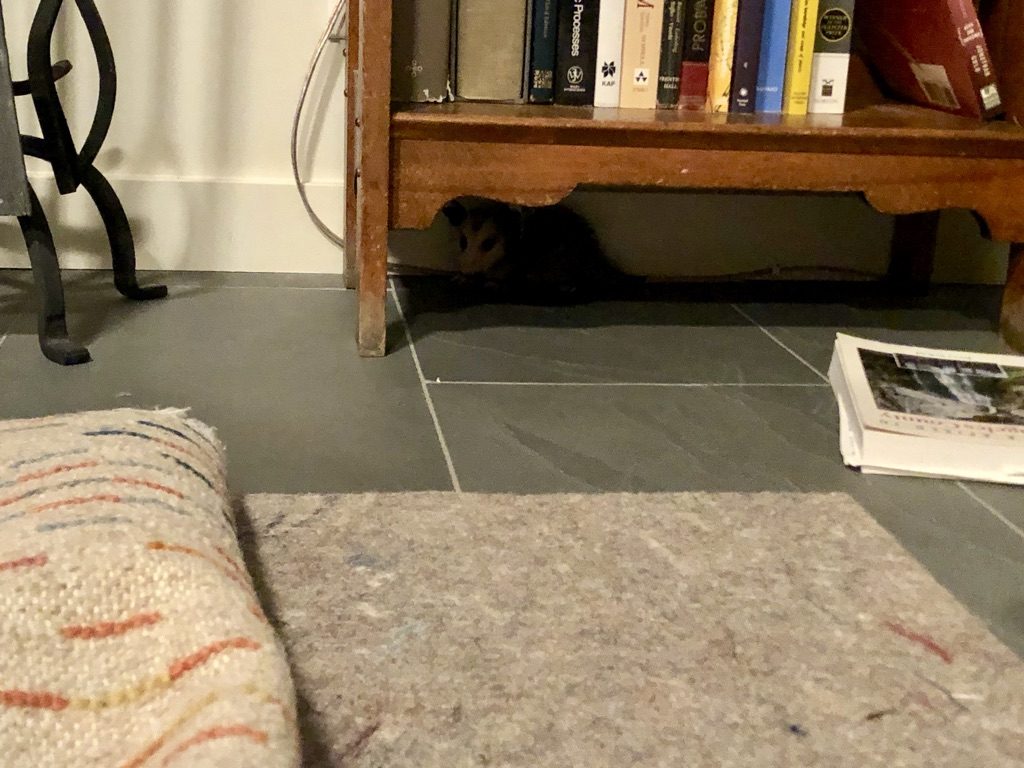 Bruce devised a plan to prepare a route for it that led to the backyard. We stacked up couch cushions and camping mats to block its path into the rest of the house and got ready with brooms and hockey sticks to gently help it along the path.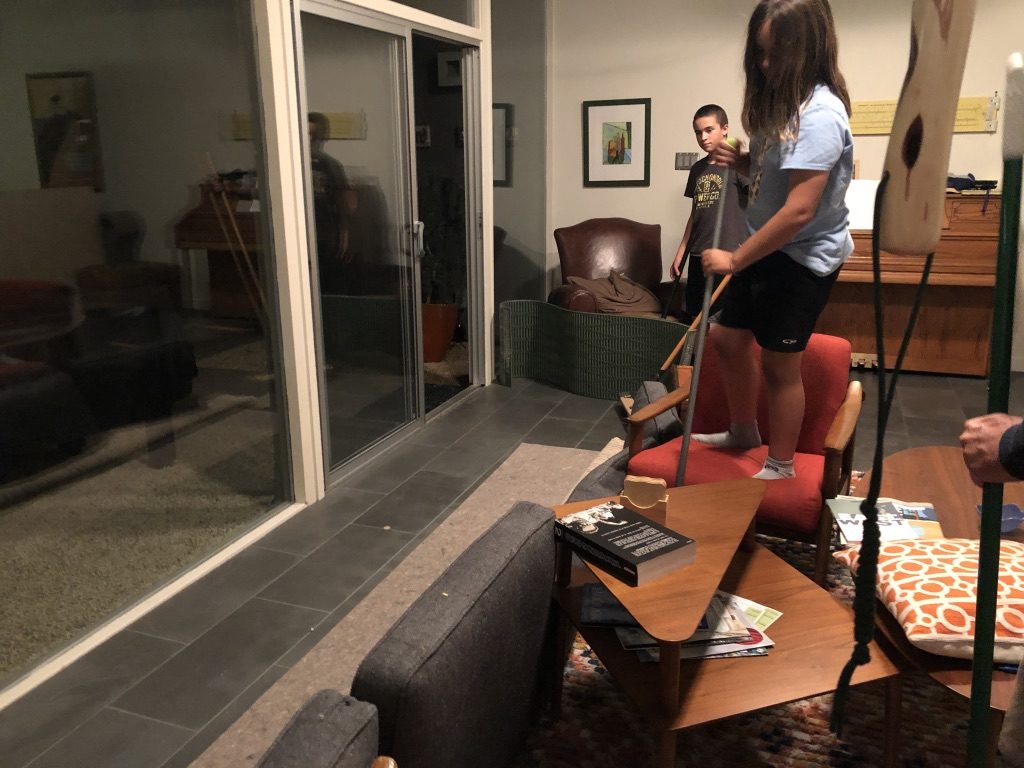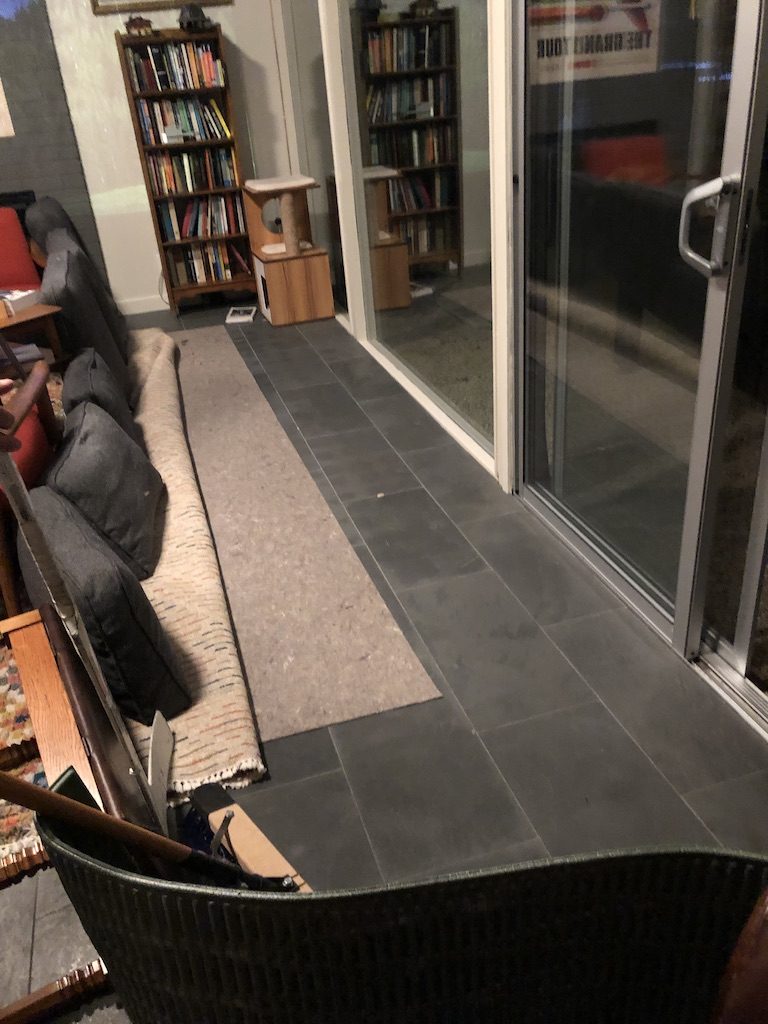 I wish I could have videoed the production but my poke-checking abilities were in use to get the possum out of the house. It almost escaped through the camping mat (much too flexible to properly do the job) but I managed to scoot it out with Finn's goalie stick.
It was a lot of excitement, and I endured hours of teasing afterwards for what was erroneously claimed to be a "slap shot" to get the possum out. But, all worth it as calm and normalcy were restored.