My class (1987) didn't plan a 30 year reunion last year, so we did a little belated one in April 2018. It wasn't a huge group, but a nice critical mass. We met in Paso Robles since we had alumnae coming from northern and southern California.
I drove down with my first best friend, Paige, who lives a little north of us now. It was really nice to get to spend the time with her and catch up.
Most of us rented a house together, and all of us did a walking wine-tasting tour which was really fun and a nice way to keep mixing up the group so everyone got to talk to everyone else. Here's a picture of the group at our first stop on the tour.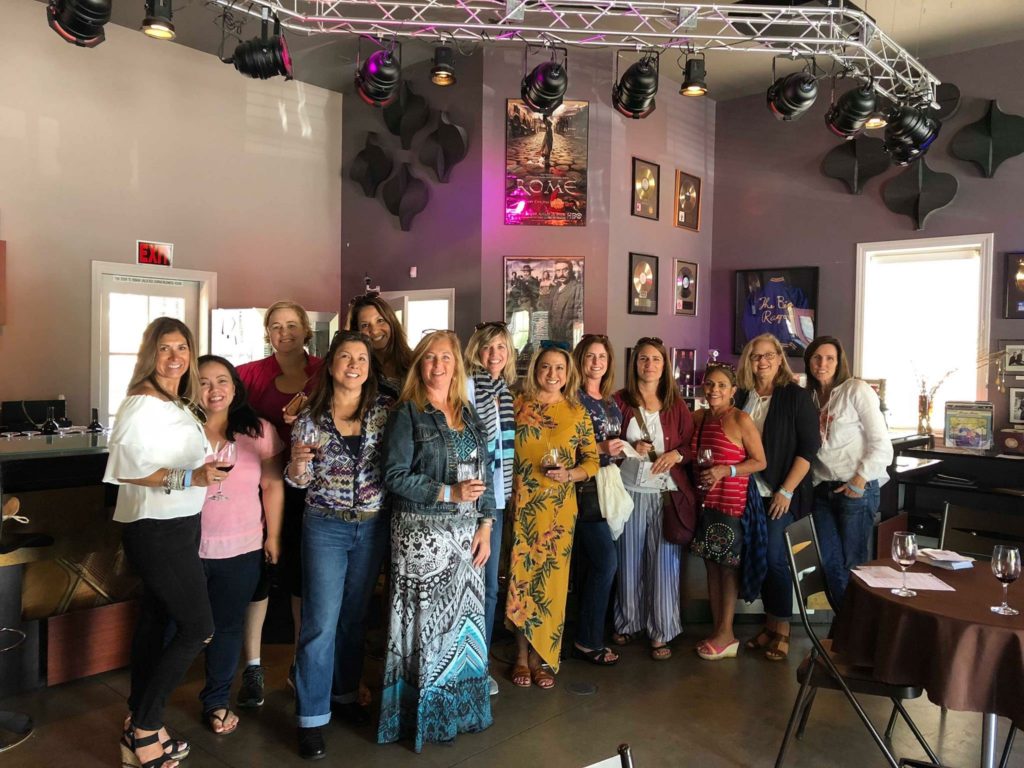 And one obligatory selfie, compliments of my friend Lourdes.